If you don't share your blog posts, they will go unnoticed.
But is social media really the best place to share your blog content?
Perhaps not.
Simply sharing your blog posts on social media is not enough.
Content engagement on social media has decreased by 50% since 2015.
This means you're getting half the likes, shares, and comments than a few years ago.
The reason being is there's so much content out there right now.
So, the question is…
How on earth do you get your content out there if not via social media?
Well, it's time to get creative and try out some new ways to promote your content.
8 Tried-and-True Ways to Promote Your Blog Content
1. Email Newsletter
Your subscriber list consists of your ride-or-die fans.
They have chosen to receive messages from you.
This means something because nobody wants extra emails in their inbox that they don't need.
So, your first place to share your blog content is via your email newsletter.
However, email marketing open rates aren't high.
They differ for each industry and range from 18.05 – 36.09%.
But it is possible to improve your open and click-through rates if you're at the top of your email marketing game.
Take a look at this captivating example from National Geographic:

The header, "Planet or Plastic?" is intriguing.
There are also just a few related blog posts included in the email.
It isn't overwhelming.
This is the simple yet effective email marketing you want to emulate.
Entice your audience with an intriguing subject line.
If your post has a killer title, then it shouldn't be too difficult.
When writing an email newsletter, you should use a conversational tone to keep people engaged.
Short and sweet is always better (as in the above example).
People prefer quality over a load of irrelevant copy.
And not only should you share content that is relevant to the subject of your newsletter, but also material that is relevant to the reader.
Do this by segmenting your email list based on their previous interests.
For instance, if somebody has read your content on similar topics before, they're likely to be interested in this topic again.
This is about sending out curated content experiences to your audiences.
Tools such as ConvertKit or MailChimp can help you create targeted email lists.
So, share your content with people that already follow your blog, particularly those who show an interest in the subject matter of the content you want to promote.
2. Link Roundups
This is how to get your content featured on an influencer's blog.
And, is also a great way to build links, of course.
Brian Dean rates link roundups as one of his top untapped backlink resources.
A link roundup is when a blog or influencer creates a post featuring the best content in their niche for that month or year.
Here's an example of such: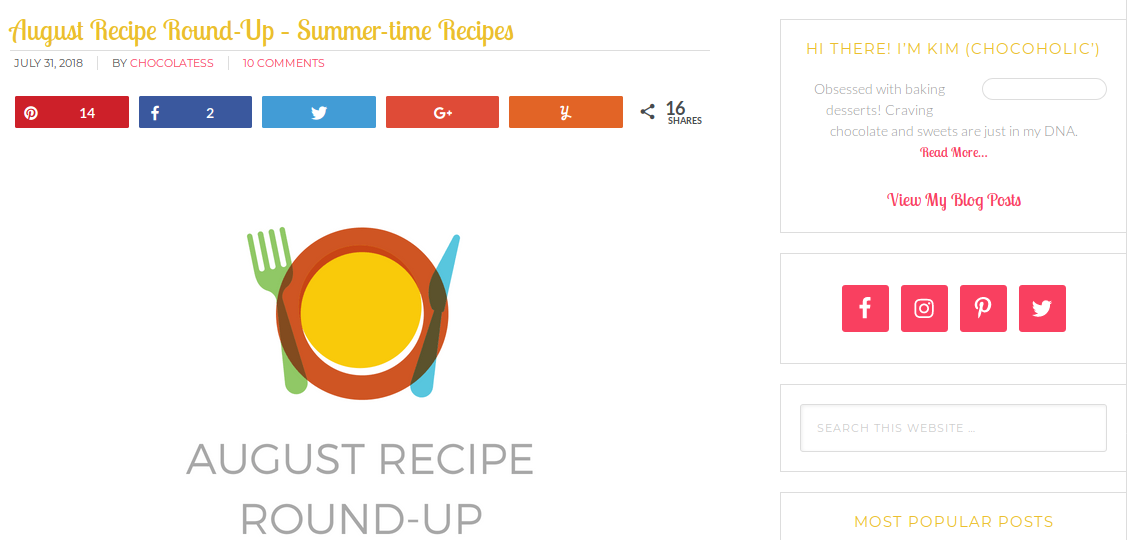 The post features recipes from various sources around the web.
Whatever your industry, you will be able to find similar.
Start by entering search strings into Google, e.g., "keyword + roundup," "keyword + this month," "keyword + August roundup."
Then reach out to the owners of the blogs you find.
Here's a script that Brian Dean uses to get his content featured on major sites:

f your content is strong enough, you won't need to, though.
These influencers are actively looking for fresh content to link to after all.
Outreach takes time and effort, but imagine how great it would be if a popular roundup featured your latest blog post.
3. Influencer/Blogger Outreach
This tactic is major.
You aim to get key people to promote your post for you in the form of social shares or links.
Influencer marketing remains a hot commodity – 39% of marketers plan to increase their influencer marketing budget this year.
You can leverage an influencer's existing audience to promote your content.
If they share your stuff, you will reach their thousands of followers.
To find influencers in your niche that are willing to share content, you can use a tool such as BuzzSumo.
Type in your keyword to see examples of top-performing content.
Then click "View Backlinks" or "View Sharers" to see who you can reach out to with your content.

Once you've found the relevant email addresses, start your two-step email outreach process.
Use a script like this:
Hi [NAME],
I saw that you linked to one of my favorite resources on [TOPIC]: [URL].
It was a great piece, don't you think?
I created something similar on my site recently.
Would you like to take a look?
If not, no worries.
Kind Regards
The idea is, you give them the option to choose to see your content as opposed to slamming it in their faces. Be sure to be human in your outreach and do your research before hitting send.
Naturally, if they reply, share your content with them in your second email.
This is an excellent method of getting influencers' attention without being too cheeky.
4. Quora
This is an underused method of promoting your blog.
Perhaps because it's a bit tricky to get Quora marketing right.
But if you do, it could be highly beneficial.
Neil Patel says,
"Social media requires a lot of attention. And banner ads get expensive fast.
So what's the answer?
Well, for some of you, Quora might be your next best lead-generation hack."
In case you're wondering what promotion on Quora looks like: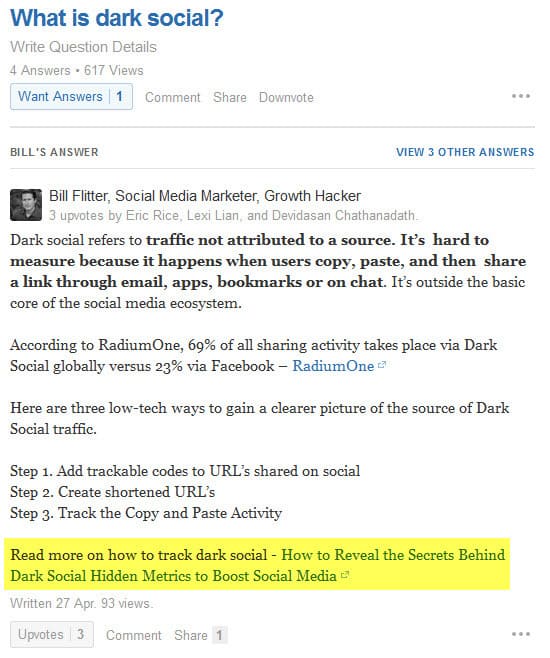 As you can see, the user shares their content as an answer to a relevant question.
But, you can't just go around spamming Quora with links.
First, you have to establish yourself as an authority by providing thoughtful answers to various questions.
Then, use a tool such as SEMRush to find Quora pages ranking for your keyword.
Marketing Strategist Robbie Richards gives the following example: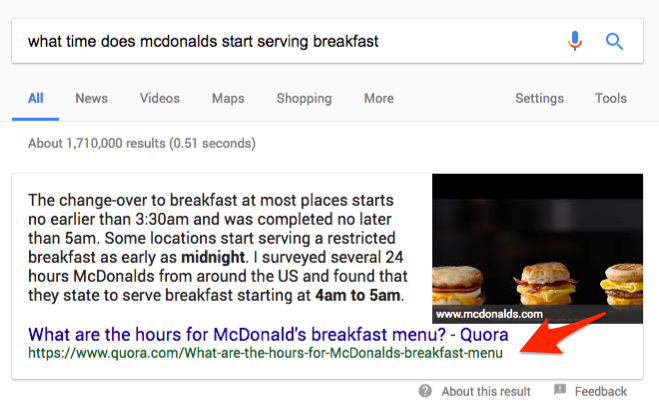 Using SEMRush, he established that this question gets over 8,000 searches a month.
And remarkably, Quora ranks number one for it on Google.
If you can find pages with a similar volume of searches, you will be onto a winner.
Pick a few of the top threads where you can post your links over time.
Answers on high-ranking Quora pages is going to get you optimal visibility for your content.
5. Reddit/Forums
Target specific forums and subreddits related to your content.
You know for a fact that the people there will be interested in your topic.
Reddit isn't just for nerds that live in their mama's basement.
It's massive.
1.69 billion users accessed the platform between April 2017 and March 2018.
And it can drive a bunch of traffic to your site.
One user received 230k+ unique page views for a post she shared on Reddit.

To find the best communities, search for your keywords on Reddit.
Choose subreddits that have a high membership.
But make sure people participate actively, and they haven't gone stagnant.
To find forums, use the search string "keyword inurl: forum."
As with Quora, to be successful on Reddit or relevant forums you need to build yourself up as an authority first.
Do this by sharing interesting information that adds value to the boards.
And participating in threads where you can.
Then you have the opportunity to promote your content without appearing spammy.
And, potentially reach thousands of interested people.
6. Guest Posts
If you haven't written a guest post or two by now, you must be mad. Tom Hunt of VirtualValley.io wrote 42 guest posts and earned over 12,000 social shares.
As with influencer outreach, it gives you the opportunity to reach an established audience with your content.
Through guest posting, you can link back to your content and promote your posts (subtly) on influential sites.
If it's proof you need that guest posts are effective, there are a bazillion case studies out there.
We might as well mention one.
A specialist marketing agency, Seraph Science, managed to increase search traffic by 1,000% through guest blogging.
And they acquired a six-figure deal in the process.
If you provide value with your guest post, the site won't mind you promoting your content within.
This guest post: "The Ultimate Copywriting Tool: The Wheel of Copy," for example, is lengthy and high utility.
At the end of the content, the author links back to useful resources from his site, like so: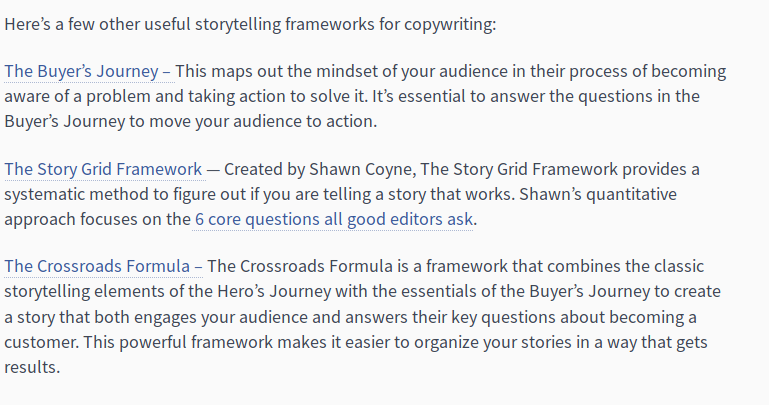 This is a natural way to link back to your content.
When looking for guest posting opportunities yourself, a simple Google search will suffice, e.g., "Top Vegan Blogs."
Or you can use search strings: "keyword + guest post," "keyword + contribute," "keyword + write for us."
Remember to make sure the sites you post on are high-authority and highly relevant.
Not only is this a good idea for SEO purposes…
It will also ensure the traffic driven back to your site is highly relevant.
7. Content Syndication
Syndication is a great way to get your content in front of as many eyeballs as possible. Shane Barker grew his site from 50k to 90k visitors in just six months by syndicating his content.
There are lots of big-name sites that publish syndicated content.
Larry Kim at WordStream says,
"Syndicating your content gets your blog posts (either the full article or a shortened version of it) in front of a different audience who otherwise would have never known it existed.
Content syndication is a very low-cost (usually no-cost) way to make your content go further."
So, it's cheap promotion and can even lure in a new audience for your content.
One major site that syndicates content is Medium.
You can tell which are syndicated posts at the start of the content: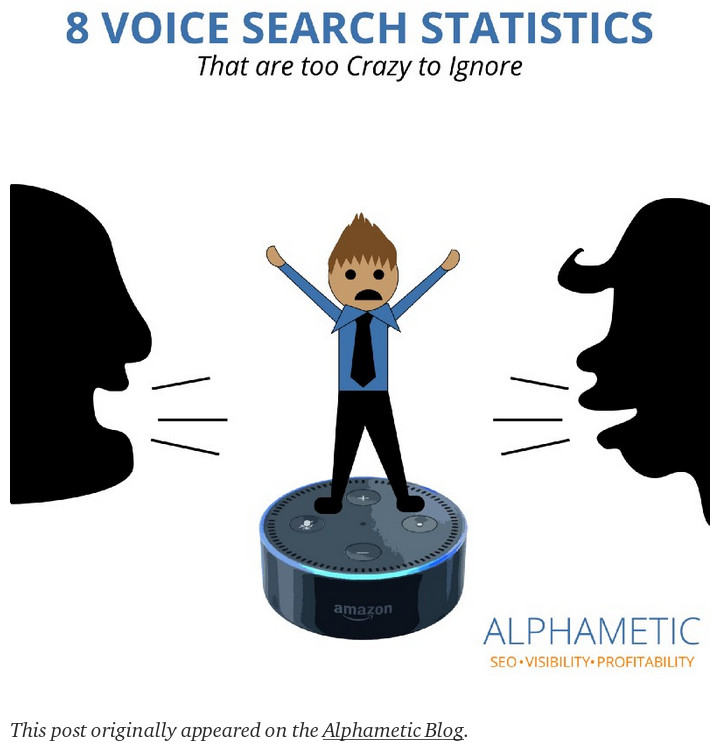 Here are some more sites that feature syndicated content:
If you struggle to get your content published on one of these popular sites, try smaller sites first.
Then you can build up a portfolio of content to show to larger sites.
Remember to read the submission pages for each site carefully as they may have different rules surrounding submission.
You've got nothing to lose by trying your luck with syndication, and potentially a lot to gain.
8. Internal Linking
The more internal links you have to a page, the more important that page is in the search engines.
If you have a piece of content that already gets a lot of traffic, add an internal link back to your new post on that page to acquire some of the SEO love.
What's more, internal linking keeps visitors on your site for longer.
Julia McCoy at Express Writers says,
"If you can keep your visitor on your site longer, you have a better chance of shepherding them into the fold. Loyal followers, in turn, are more likely to share your content than non-followers.
The result is a cycle of engagement, conversion, content sharing, and boosted visibility."
So, it has the added bonus of creating a long-term audience that will keep coming back to your site.
This post from CrazyEgg links naturally to other posts on the site within the content: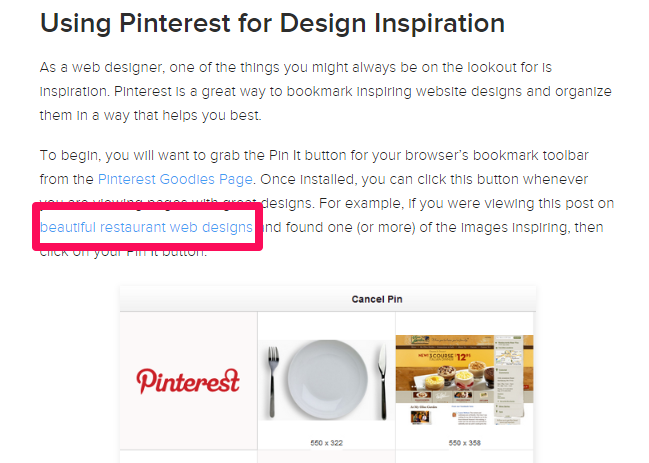 Similarly, you can add contextual links within your content, as long as the piece is relevant.
Plus, they have a "Related Posts" section at the bottom of the page: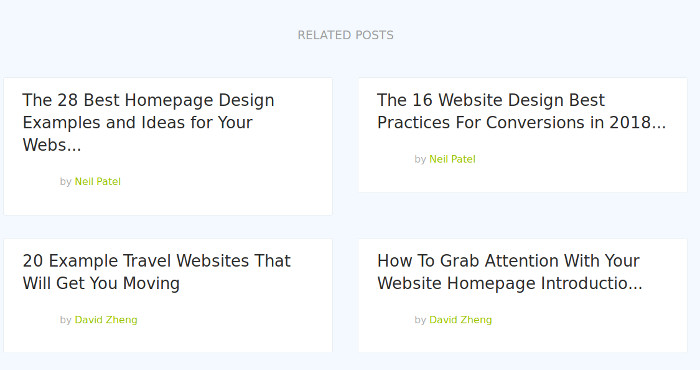 This is an easy promotion for your posts.
You can even use a WordPress plugin such as Jetpack that automatically generates related content for you.
Related posts are useful to your audience if they want to learn more about a topic.
So, this is a clever way of promoting any new content you publish.
Summing Up
Social sharing of blog content is dead. But, don't fret.
There are many other means of promoting your content.
In some cases, they may even bring thousands to your site or a brand new audience entirely.
Your email newsletter should be your first choice for promotion as your list contains people that already follow your content.
Then you can reach out to influencers who may be willing to share or link to your content.
You may even get featured on a popular link roundup.
Sites such as Quora, Reddit, and niche forums are where you can find an audience interested in your topics.
You should also try getting your content featured on a popular site in the form of a guest post or syndicated content.
Finally, internal linking is an easy way to direct people to other pieces of content on your site.
It's time to begin promoting your content outside of social media.
Why not create a targeted list of your email subscribers who may be interested in your next piece of content?