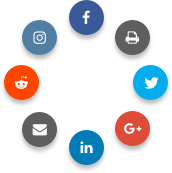 WordPress Social Share Buttons
WordPress Social Share Buttons is an add-on for MaxButtons that lets you use the same great MaxButtons interface to display flexible social media share buttons anywhere on your WordPress site, complete with different positions for different content types, custom share URLs, and flexible share counts.
Display WordPress Share Buttons For Popular Networks
WordPress Share Buttons helps you display social share buttons for a variety of different networks, including Facebook, Twitter, Pinterest, LinkedIn, Snapchat, WhatsApp, Google+, and more.
You can easily enable, disable, or rearrange any of the networks using a simple drag and drop interface: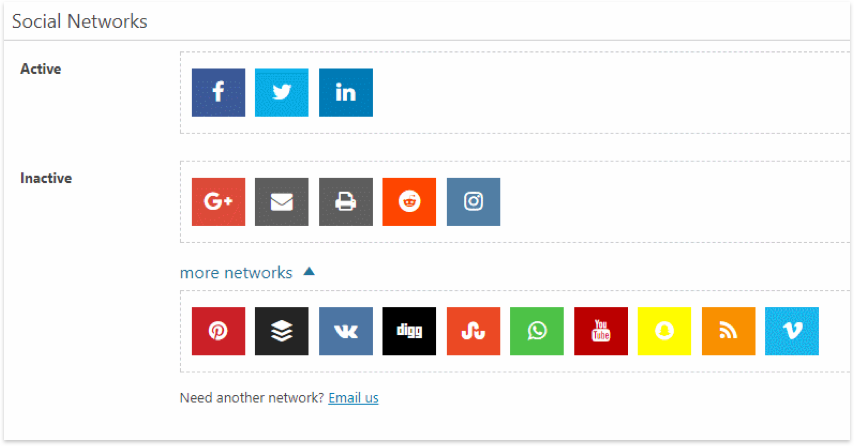 Flexible Automatic And Manual Display Options For All Areas Of Your Site
WordPress Share Buttons gives you pinpoint control over where your share buttons display for all the different parts of your site. For each type of content, you can customize your share buttons' location and orientation. And you can also customize the global default shared URL for each piece of content, with options for:
Current post or page
Homepage
Custom URL
Or, you can always leave the options blank and let WordPress Share Buttons decide positioning for you!
First, you select the basic position: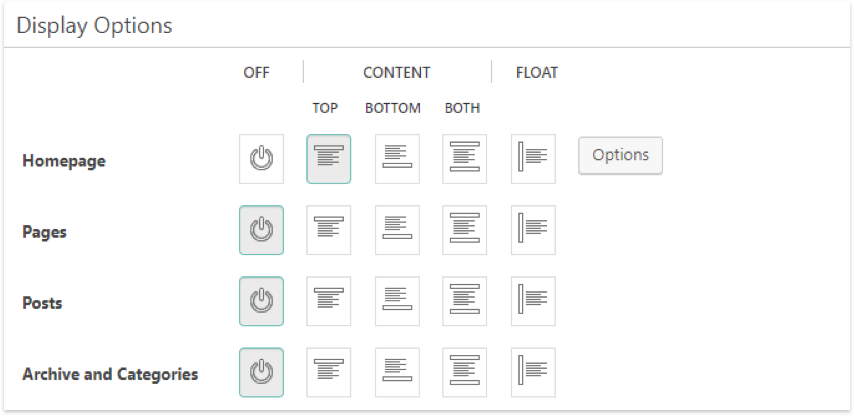 Then, if you want to position things yourself, you can use the advanced options to change orientation, position (for the Float layout option), and share URL:
With WordPress Share Buttons you're also able to perform similar customizations for all of the custom post types on your site, including WooCommerce products: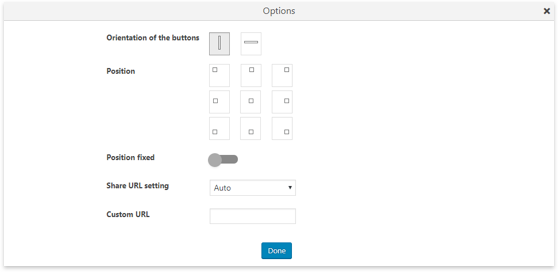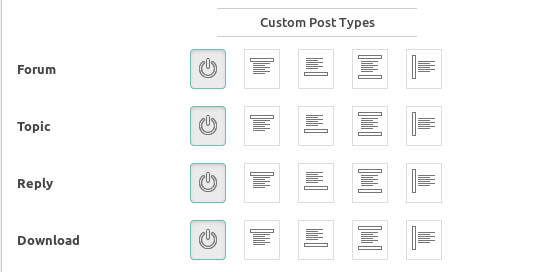 And if you want even more control over where your share buttons appear, you can also use a shortcode to embed share buttons anywhere on your WordPress site.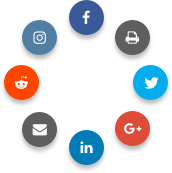 Wordpress Share Buttons
Beautiful Preset Button Layouts With Full Customization
WordPress Share Buttons ships with a variety of preset share button layouts that you can base your share buttons on: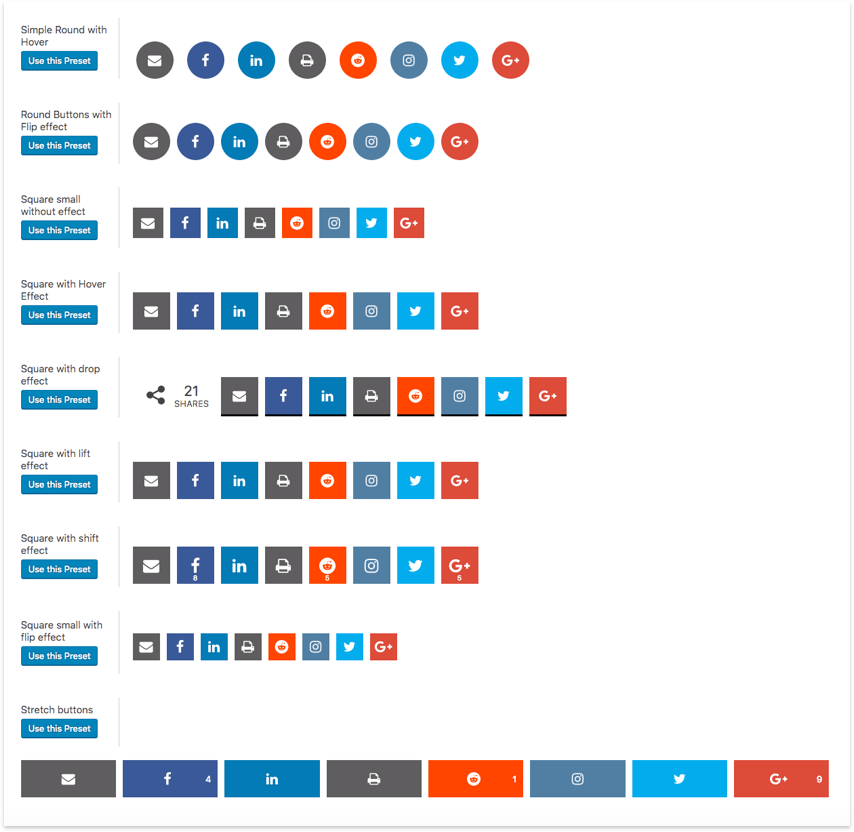 If you want to customize things further, you have all the flexibility that you know and love from MaxButtons
First, you can quickly alter shapes and dimensions: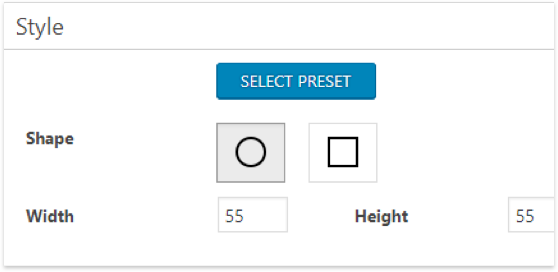 Then, you can use the detailed styling options to change colors, fonts, sizes, margins, and more: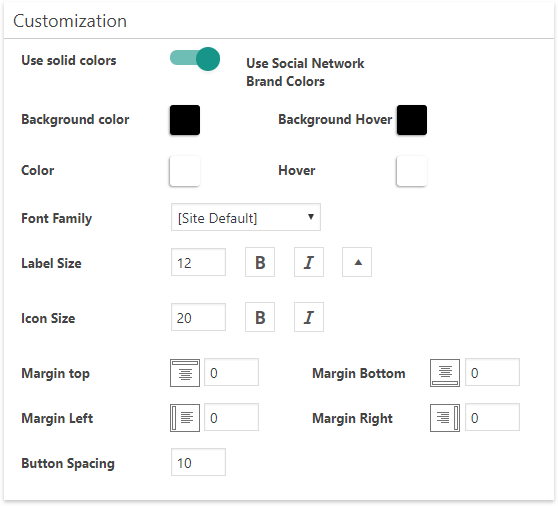 Option To Show Individual And/Or Total Share Counts, Including Minimum Share Counts
WordPress Share Buttons gives you flexible options for displaying share counts on your social share buttons. You can choose to display:
Share counts for individual networks on your list
A total share count for all networks
And you can also enable both types of share counts at the same time for maximum social proof:

To help you avoid negative social proof, WordPress Share Buttons also lets you specify a minimum share count. Until your content reaches the minimum number of shares, the plugin will hide the share counts to avoid showing too few social shares: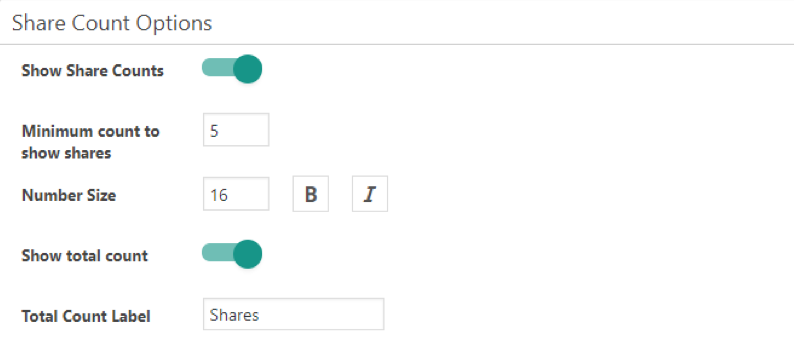 Add Hover Effects To Grab Your Visitors' Attention
With MaxButtons Pro, you can add different hover effects to your social icons, including:

Hover

Enlarge

Drop

Lift from down
Shift from left

Flip

Stretch

You can see an example of the Enlarge effect above.
Add Your Own Social Profiles And Set A Default Twitter Handle
For supported networks, you can have visitors share your own social profile instead of the current page URL.
And for Twitter, you can also enter a global default Twitter handle and hashtags: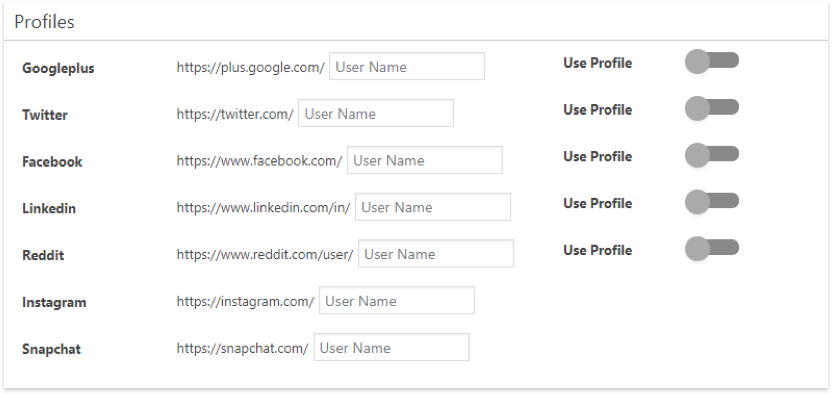 Custom Social Share Settings For Each Piece Of Content
Beyond the global settings, WordPress Share Buttons also lets you customize important social share settings for each piece of content on your site in a new meta box. You can quickly:
Hide share buttons for a specific piece of content

Add a custom share URL for a specific piece of content

Add a unique Twitter handle or hashtags for a specific piece of content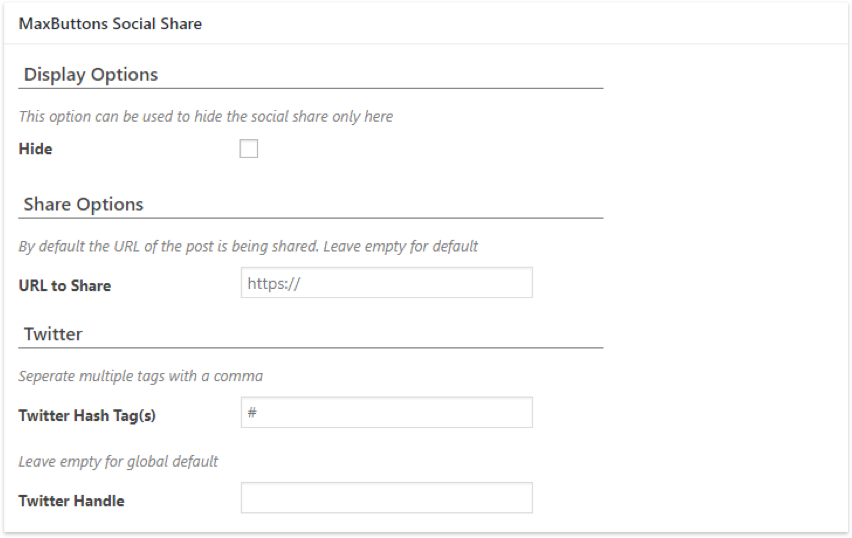 MaxButtons
Free
Pro
Networks
Twitter, Facebook, Linkedin, Reddit, Instagram, Tiktok, Buffer, Digg, StumbleUpon, Whatsapp, Youtube, Snapchat, Vimeo, Pinterest, Vkontakte, RSS, Email, Print,
Extra Networks:
Xing, Telegram, SocioOn, Pocket, OK.ru, Medium, Google Play, Goodreads, Flickr, Etsy,
Amount of Social Icon Sets
1
∞
Effects
Twitter Options
Global Only
Global and Per Post
Email Content Options
Target Custom Post Types
Custom MaxButtons
Advanced Network Settings
For the PRO features you only need MaxButtons PRO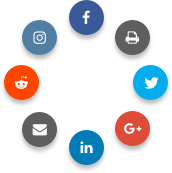 Wordpress Share Buttons