Hey folks!
We've just released 5 new button packs and just know you're going to love them! Click on the pack title or image to go to the download page. Let's take a quick peak, shall we?
This free pack includes buttons with COVID-2019 icons and related terms like "no handshakes", "stay at home", "use masks", "use soap", "wash hands", etc.
This pack includes colorful flat general purpose rounded buttons with and without labels. There are buttons for "Favorites", "Edit", "Save", "Download", "Categories", "Delete", "Create", "Buy", "Gallery", "Contact". This pack will be useful for websites like shops, blogs, personal pages, and catalogs, etc.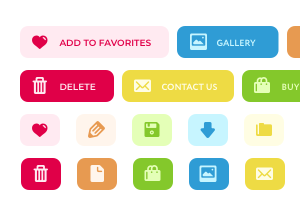 This Dark Theme Buttons Pack is a compilation of high quality buttons that you may find useful and unique. These stylish buttons will look beautiful in any dark theme website or application.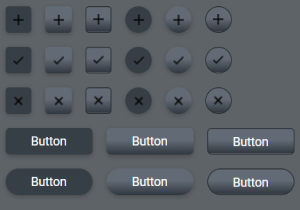 Minimalistic black buttons pack with games related icons. It also includes buttons without labels. It has icons for popular gamers brands like "Playstation", "Xbox", "Steam", "Twitch", "Discord" and other popular among gamers words like "play", "games", "support".
Light green medical-related buttons pack with text and only icons buttons. Included icons for words like "doctors", "treatment", "medication", "hospital", "procedures", "first aid", etc.
We will be sending out another set of packs next quarter. If there is something you are looking for let us know by replying to this email.
Check out our Every Button We've Got deal to get access to all of the button packs in our library! Log in to your MaxButtons account and start downloading them today!