Congratulations on your purchase! With MaxButtons PRO creating professional looking WordPress buttons will become a breeze. This guide will explain how to install the plugin.
If you have installed plugins in WordPress before you'll be familiar with how this works.
Download the Plugin
If you have just purchased the plugin, you'll receive a direct download link in your email. This will work for about a day. You can always download the plugin by going to our MaxButtons Dashboard.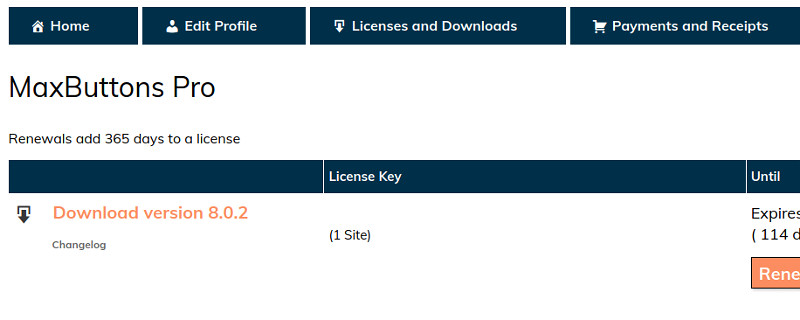 Clicking on the Download link will allow you to download the plugin ZIP-file. Remember to where the file is saved.
Apple Safari users: Make sure the ZIP-file is not extracted after download. See this article
Remove the Free version

If you are upgrading from the free version. Just deactivate and delete the plugin. Don't worry, your buttons will not be harmed!
Upload MaxButtons PRO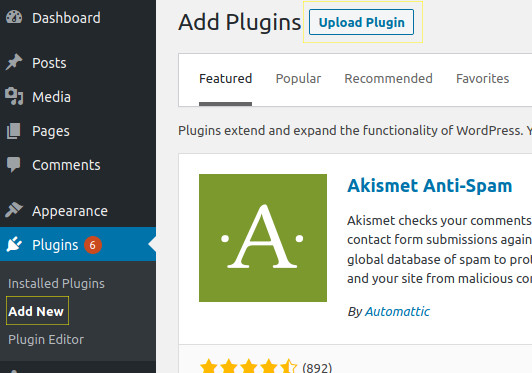 In your WordPress admin screen. Go to Plugins -> Add New -> Upload Plugin (top screen). This will open a upload dialog where you can upload MaxButtons PRO.

Select the ZIP-file you have downloaded from our site. In most cases there will be a folder there will be in a folder called ' Downloads ' or similar. on your computer Select that file, and click the Install Now button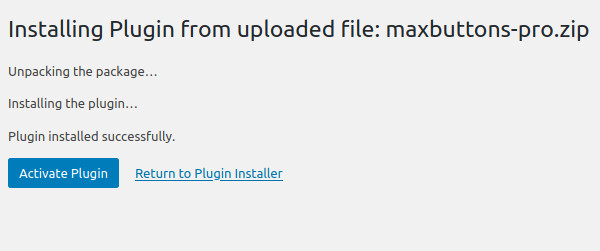 After a short while, you should see the above screen. Click on Activate Plugin and MaxButtons PRO is active!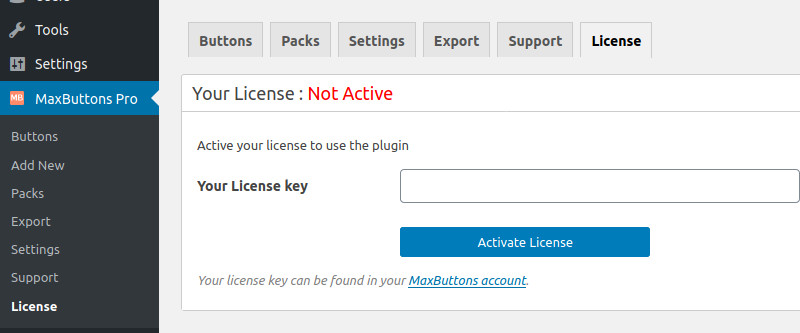 The final step is to enter your MaxButtons PRO license. Under MaxButtons PRO you'll see a 'License' menu option. Enter your license and click Activate License .
You can find your license in your purchase email and on your MaxButtons Dashboard, next to the Plugin Download
We hope you have a lot of fun with MaxButtons PRO!