A lot of our users are focused on simply getting terrific buttons up on their site's super fast.  Basic buttons.  So we now include with MaxButtons Pro a large button pack set of Basic Buttons.  We worked to include the basic button shapes, borders and gradients to cover almost any WordPress button need you might have.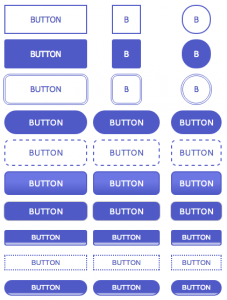 You can easily find our Basic Buttons pack by going to the Packs section of MaxButtons Pro and clicking the Free Buttons Pack tab.  You can also download it by clicking the Basic Buttons profile link above while logged in to your account.  There will be a download button on the Basic Button profile page. Or you can go to your account page and download it from there.
Upload the pack and pick the button you want.  Select the color, enter the button text and modify anything else you want.  Save and you are ready to publish.
Other Small Fixes
Version 4.13 also contains a few technical fixes.
There is a new option Custom rel in the Advanced section for targeting popups for targeting popups.  
Also, we have fixed an issue with downloading free button packs from the Packs section of the plugin.  We also fixed two error messages related to exporting or deleting a pack.