With the release of Version 4.12 today you now can let visitors pin images directly from your site or blog post to their Pinterest boards using the social share features of MaxButtons and MaxButtons Pro.  We highly recommended that you upgrade MaxButtons Pro to Version 4.12 not just for this change but also to be able to get notified of future updates after version 4.10.
To set up a Pinterest button go to your social sharing options and add a button for Pinterest.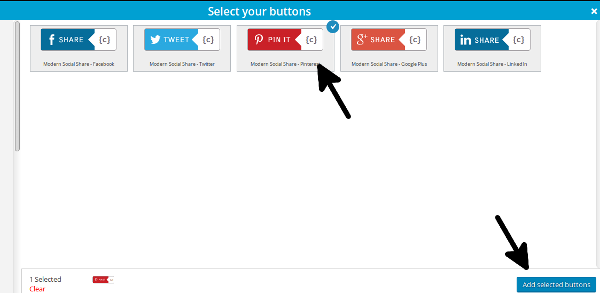 Under the Social Options tab for the button select "Pinterest" as the Sharing network for the button.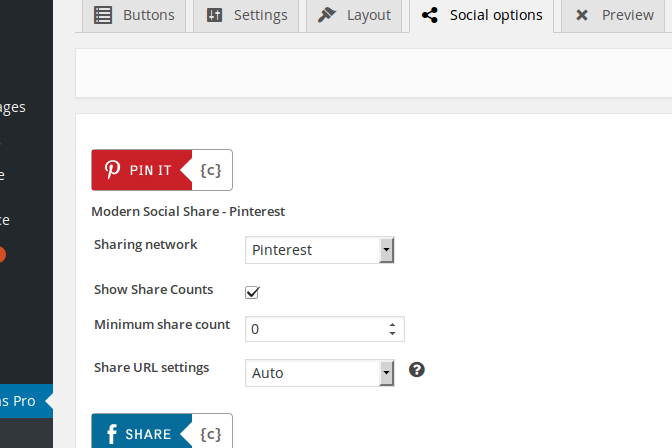 So what is the best way set up your page to get the image you want included in the pin with MaxButtons?
Here's the priority of image selection that is used.  Depending on your settings MaxButtons will automatically try to select the best image from the page to share with your visitor. When you are using the plugin to share posts and pages the plugin will first look for your Featured Image. You can set the images in the post editor for the article.
If there is no feature image found, the plugin just continues to search for the first image of that post. Also if you decided to set the Share URL settings to "Home URL" then the MaxButtons will try to grab your homepage's featured image and share that instead.
Be sure to get the latest version of MaxButtons. Happy pinning.