Free Button Pack
Today we posted our Buy Add Shop E-Commerce button pack which is free through next weekend. We will be posting a number of new E-commerce button packs through the month of July. We think this one is particularly nice with it's pastel background colors.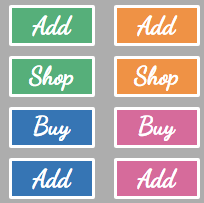 Bluchic Themes Deal
Our Senior Design Consultant Natalie Hansen mentioned that she was using a Bluchic Themes on her site and how much she liked it.  She wrote a post about it on her site and then we reached out to the Bluchic folks and they have offered a 30% discount for MaxGalleria and Media Library Plus Pro users with the code MX15BC.  Just thought we'd pass along this great deal.
More stuff on the way!
Best,
The Max Foundry Team