Today we released MaxButtons Pro Version 4.11 which contains our full integration for SiteOrigin Page Builder . This integration lets you use MaxButton's simple and powerful capabilities to build and use beautiful buttons in Page Builder.  Specifically our version 4.11 release let's you add MaxButtons and MaxButtons Pro to your SiteOrigin Widgets plugin. Once installed you can add buttons automatically when using the SiteOrigin editor.
In addition to the full SiteOrigin release we have an implemented a new update system.  We highly recommend that you update MaxButtons Pro to this latest version by going to your account page to continue receiving updates.
Once you have SiteOrigin Page Builder and the SiteOrigin widget plugins installed, download and activate the most current version of MaxButtons or MaxButtons Pro. After activating the plugin open up a post or a page and selected the Page Builder option on the upper right of your editor.
You'll then come to the layout page where you set up your containers.  With a container using SiteEditor you can add a MaxButton to your post with the button that is now added on the upper left of your editor.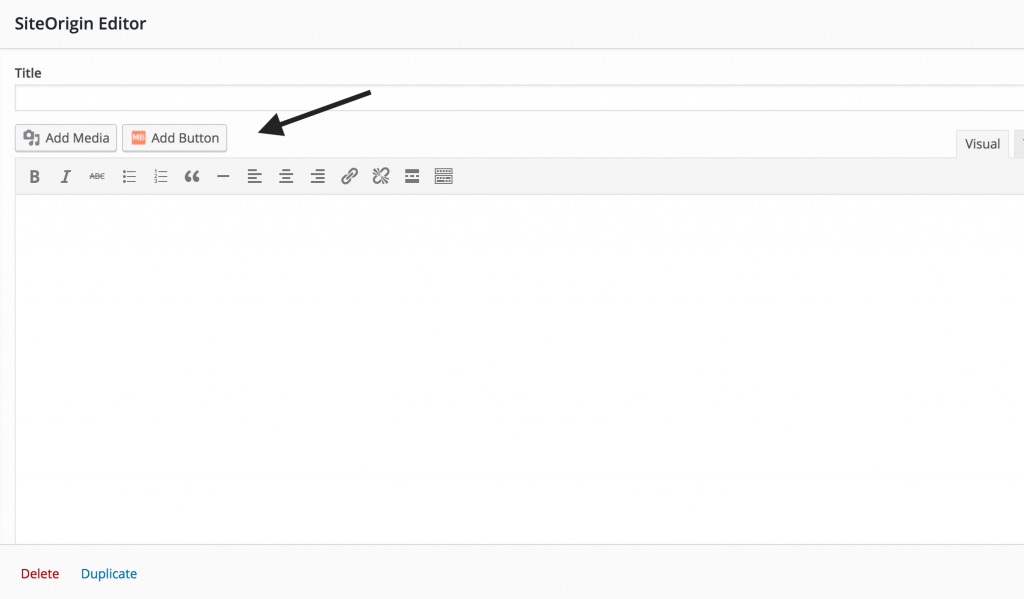 You can also add the MaxButtons widget by selecting 'Add Widget' to any container as shown.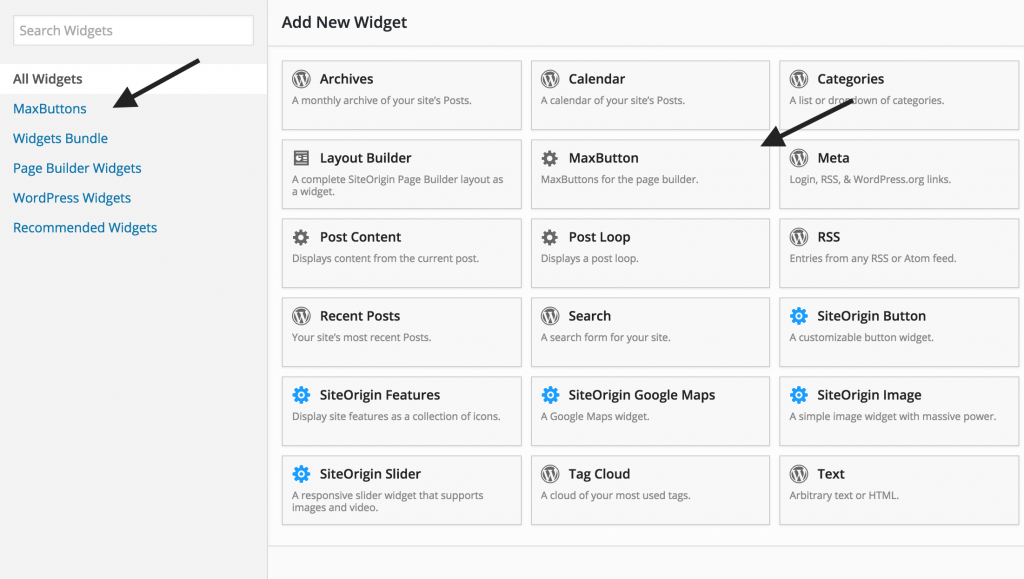 Click MaxButton and then select your designed button from the list by clicking the 'insert this button' link.  This will add the button shortcode into your editor and you are good to go.  You can also simply copy the button shortcode from MaxButtons and type it into the editor once you get the hang of it.