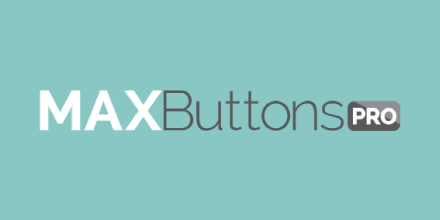 We are pleased to announce the release of MaxButtons Pro version 6.  We highly recommend all MaxButtons Pro customers update to this latest version. Log into your Account page or update in your plugin admin now please. We have made some big strides since the release of version 5 including an integration with popular Beaver Builder plugin and significant changes in the layout of MaxButtons Pro on tablet and mobile devices.  The new layout options make working with MaxButtons Pro away from your desktop a delight.
The big change for version 6 is something you do not see easily in MaxButtons Pro but is a very important part of using it.  We have upgraded our ecommerce system to Easy Digital Downloads. After 4 years of selling WordPress plugins and now our third system EDD is the hands down winner. The big issue for keeping you happy with your purchase is the renewal and licensing system.
EDD lets us import our old license keys saving all of you from updating them because of the move.  Further when you renew your MaxButtons Pro license it lets you renew the license on your current license key.  That means the license key you have is the only license key you will need to use. When you renew your license EDD lets us add 365 days your current expected expiration date.  So if your license expires in 4 months and you renew now your license would then expire in 16 months. So we now have worry free renewals.
If you log into your Account there is a renewal button next to your license. Click it, pay and you are done. By the way, please add your license key in the License tab in MaxButtons Pro.  Without adding it you do not get notified of new updates in your plugin admin on your site. Which is where you want to be notified. Plus updating so much easier with one click updating in your dashboard. Just click anywhere on your license key number in the Account page, copy, paste in the MaxButtons Pro license section, and done.
From now on renewals come with a 25% discount.  It is less than $15 to keep your license current. We do not run on old software here at Max Foundry.  You should not either.  You may not hear about all of our preventative security measures but 3 of them went out last year.  Plus we are always adding new features and sending out free for a week WordPress buttons or adding to our free buttons that come with your license.
As always more to come but going forward working with and staying current with MaxButtons Pro is a lot easier.