WordPress Button Plugin
A very big week for us here with the release of MaxButtons Pro WordPress button plugin Version 5.  You have seen quite a few of the upgrades in the versions prior to this release.  We very much appreciate your emails and great ratings and we are glad to hear how much you like what we changed. Version 5 is vetted and stable.  We recommend that you upgrade either in your Plugins panel of your admin dashboard or by downloading the latest version from your account page.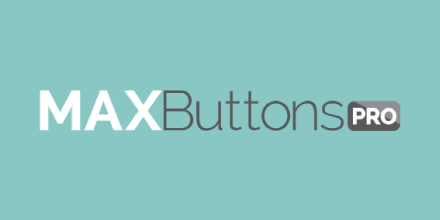 With changes in over 2,000 lines of code our changes to the MaxButtons Pro interface is a big job.  Much of that was to replace the technology we used several years ago to build the interface.  And from all of this we had 1 or 2 support items both of which were minor.  With over 60,000 people using some form of MaxButtons to make terrific WordPress buttons we are committed to simple steps as we go about making interface changes. Here's what the Basics layout looks like now.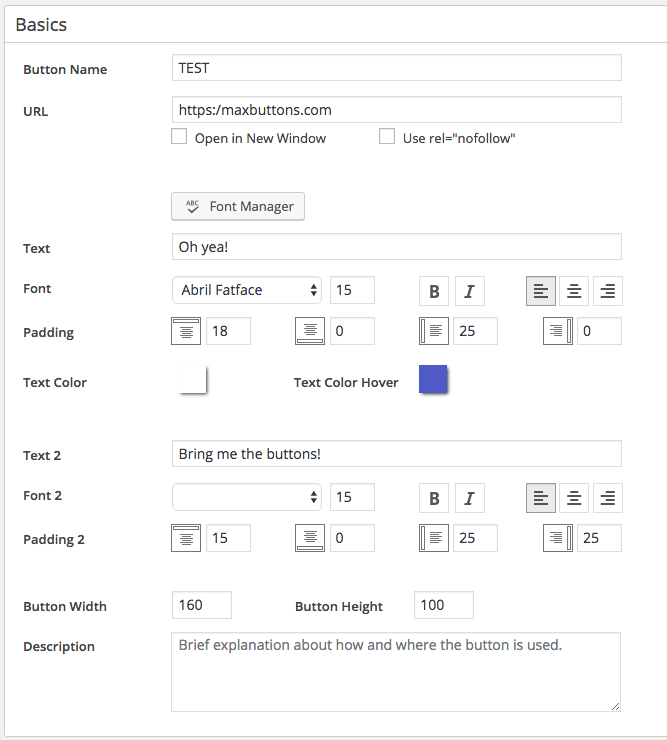 We think this makes generating WordPress button shortcode that work well on your site even easier. There are some small additional changes coming to MaxButtons Pro's interface in May but most of our focus will be on our licensing system and Social Share.
Last update we asked you to reach out to us if you are running MaxButtons Pro on 5 or more sites. We are starting to look into per site pricing and would appreciate your feedback.  Just hit reply to email us.  Thank you for the folks who responded last email.
The other reason for the delay in this notice is that we are hard at work at putting out MaxGalleria Version 5, plus a new site to host MaxGalleria.  In addition we will be releasing, if everything goes according to plan, Media Library Plus Pro.  If you have not seen MaxGalleria in a while it is worth another look. Download it and poke around. If you have galleries or albums with more than 10 images our users say you should check out Media Library Plus.
Ok, we are back to work.
The Max Foundry team
Alan, Bob, Bas, and Nicole