How to use popular pagebuilders
Maxbuttons is compatible with many popular pagebuilders. There is a high chance your page builder will work with MaxButtons out of the box. In this document we explain how to use MaxButtons with Gutenberg, Beaver Builders, Pagebuilder by Siteorigins and Elementor.
Page builders not mentioned may just as well work if they implement the WordPress toolbar. If not, you can always just copy and paste the shortcode in your document and that should work as well.
Gutenberg
Gutenberg, the default editor of WordPress, can add MaxButtons in two ways.
The first way ( recommended ) is using the MaxButtons block. You can add this like other blocks by hitting the / key or using the + button for adding a new block. You can pick the block from the list. On the right side there is a 'select button' option which will open the selection list for buttons. You can customize various options on the right side as well.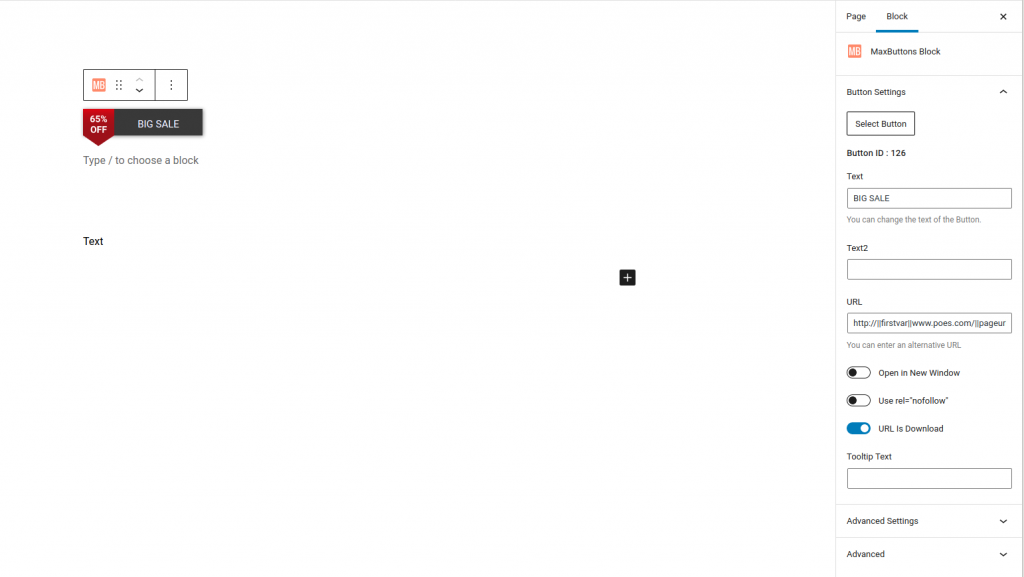 The second way is mostly used for sites that have older pages. The classic editor block features a 'add button' option. This will option the selection list for buttons

Beaver builder
Similar to Gutenberg, Beaver Builder also has it's own element that you can use. You can find it when adding an element under the group 'advanced'.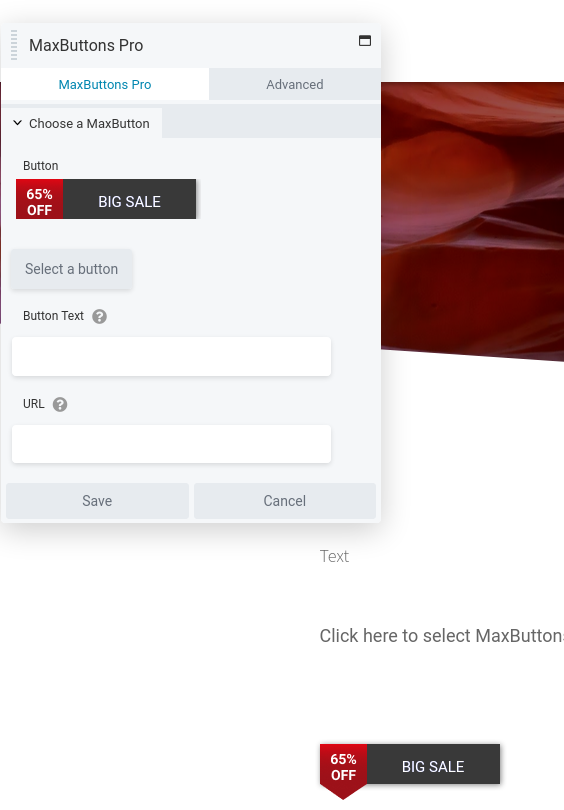 Also in the regular text editor you'll find an option to add a MaxButton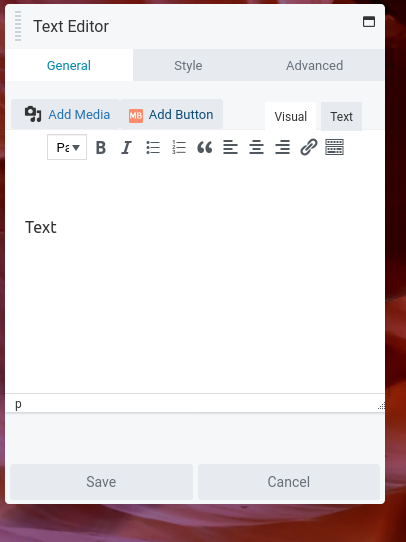 Elementor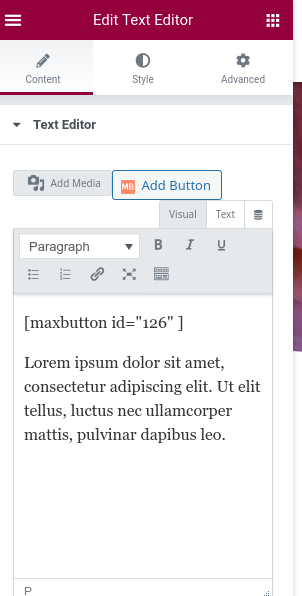 When you add a Text element with Elementor, an 'add button' option shows up. This will show the selection popup and you can add a button to that text field.
Page Builder by SiteOrigin
MaxButtons offers a widget for Page Builder by SiteOrigin. When adding a widget you have an option for the MaxButtons category . Select the widget and follow the on-screen instructions for adding the button.

Important: You will need to have the SiteOrigin widgets bundle installed.