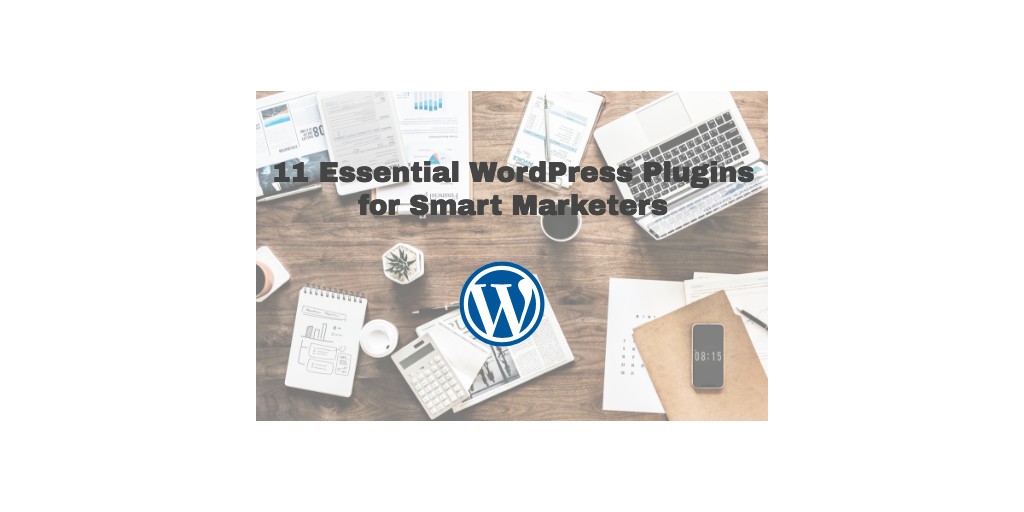 Companies and individuals spend thousands on custom websites. If you're just starting out, it can make a massive dent in your budget. But have you ever thought about just doing it yourself? What many people don't realize is that you don't need to be a master coder to create a decent website.
All you need is an easy-to-use platform like WordPress. And plugins that will do a lot of the hard work for you.
They're tools that can help with SEO, design, lead generation and so much more. The only problem is, there are over 55,000 WordPress plugins to choose from. So, how can you possibly know which are the best and most useful?
Well, here are the essential plugins that should provide the building blocks of your site.
1. Askimet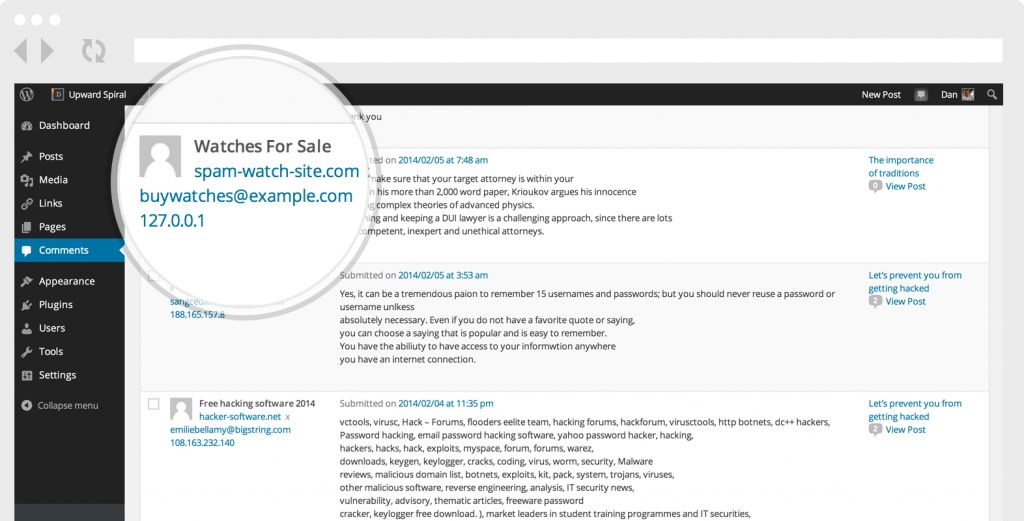 You spend some time crafting a nice blog post. When you look at your comments, you expect to see thoughtful insights.
But nope.
There are a few interesting notes.  While most of the comments are telling people how they can make money online for free. You know the type.
Askimet is a plugin that filters out these aggravating comments. To date, Askimet has caught over 430 billion spam comments. That's a whole lotta spam. It automatically checks both comments and contact form submissions. It compares entries to their global spam database. And also blocks the worst spam outright.
All you need to use it is an API key, which is free for personal blogs and costs a minimal price for businesses and commercial sites. It's definitely worthwhile keeping your site spam-free and looking professional.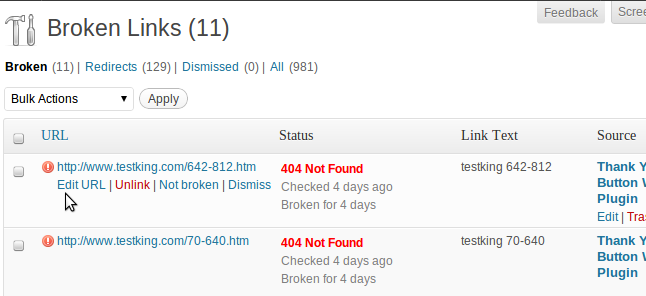 3. Editorial Calendar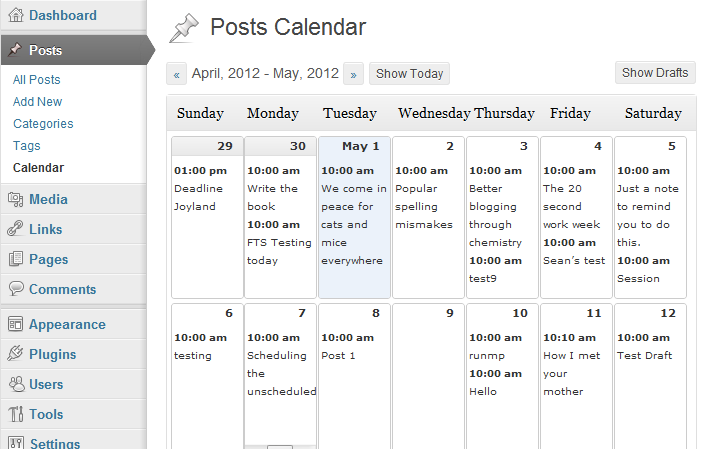 Blogging remains at the heart of a robust content marketing strategy. 61% of readers will make a purchase based on a blog's endorsement. Written content doesn't only influence purchasing decisions, though.
Among various great benefits, it helps improving SEO and increasing brand awareness. To reap all of these benefits, you have to be organized with it and post on the regular. This is where the Editorial Calendar plugin can come in handy. It does what it says on the tin. But it's nice to be able to see all of your scheduled posts in one place and within WordPress.
Its drag and drop format makes it really easy to use. Additionally, you can manage multiple authors and even publish posts or manage drafts from within the plugin. You'll have no excuse to get that content out on time, once you install.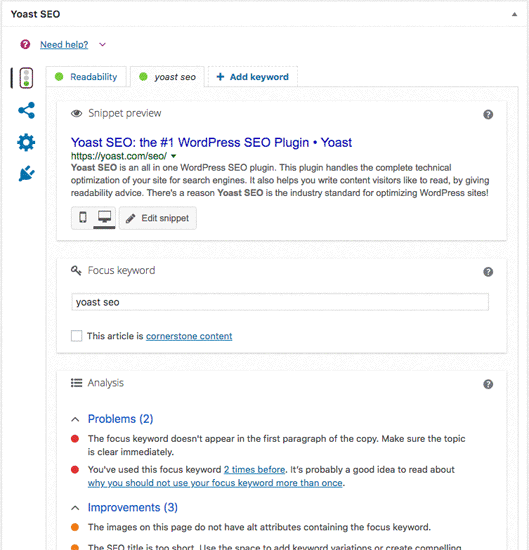 5. OptinMonster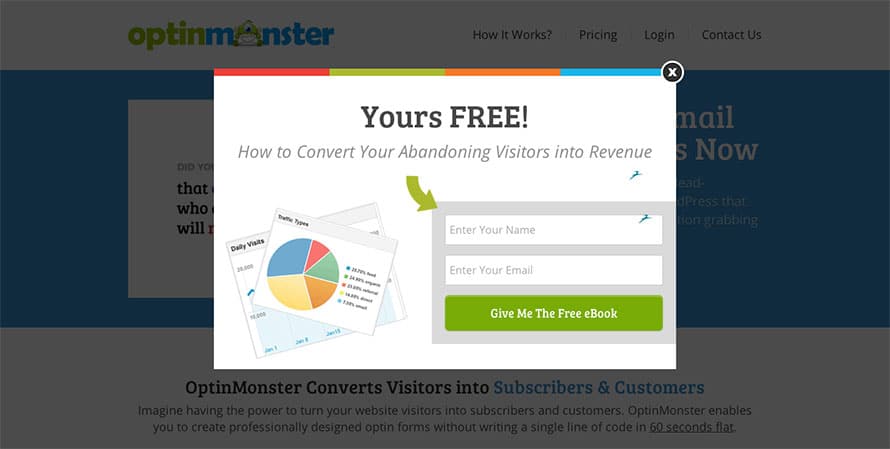 Lead generation is bound to be one of your primary goals, if not your sole goal. But the sad fact is, it's just really hard. The three main reasons why B2B marketers find lead generation difficult are:
They don't have enough time (48%)
They lack quality leads (33%)
They have a poor/undefined sales process (33%)
The outlook is pretty bleak, huh?
Well, OptinMonster can go a long way towards helping with lead gen. It's a popup plugin you can use to grow your email list. It provides you with opt-in forms that have been proven to convert well, along with footer bars, floating headers and all kinds of lead bait. The cool thing about it is that it integrates with lots of email marketing providers such as HubSpot, MailChimp, AWeber and more.
Overall, it's an easy way to add an effective lead generation form to your site.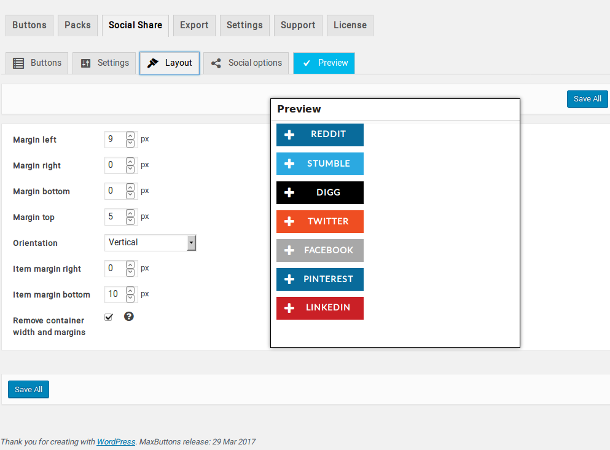 7. MonsterInsights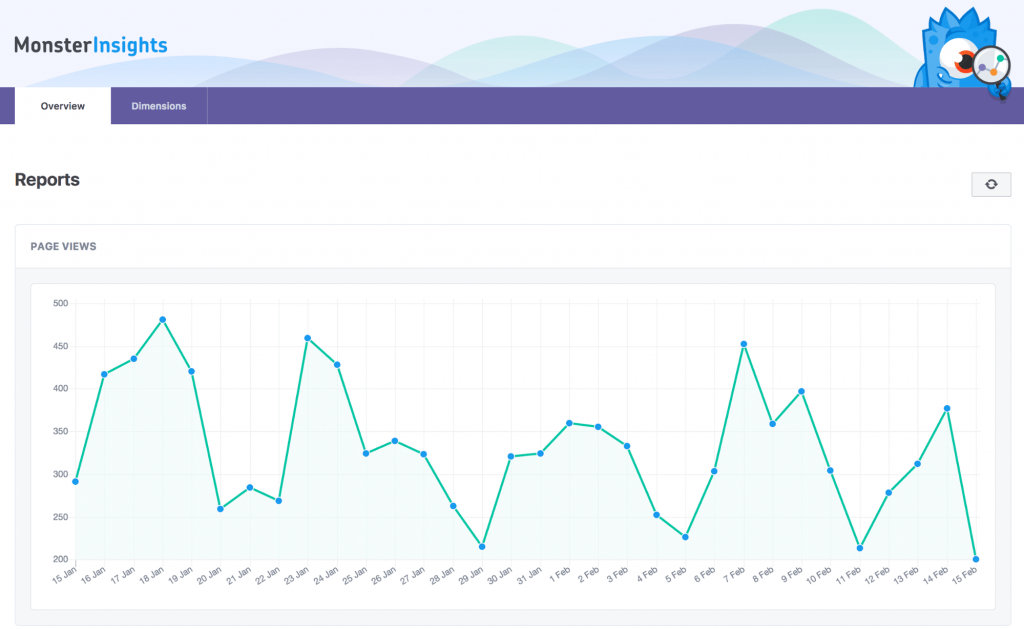 Analytics should be the backbone of your marketing efforts. It shows you the value of what you're doing and governs future efforts. GlobalWebIndex writes for Martech Series,
"Over the last decade or so, marketing has been revolutionized by data analytics, allowing brands to deliver more targeted messaging and measure their return on investment (ROI)."
Seeing as over 56% of all websites use Google Analytics, you'll probably want to connect it to your WordPress site. The plugin from MonsterInsights helps you do that quickly and easily. All you have to do to start using it is authenticate your Google account on your dashboard. Plus, it lets you track and manage your analytics from within WordPress.
You can monitor sessions and bounce rate. And you can set it to track links, both internal and external.
It's helpful because who wants to be switching between interfaces all the time?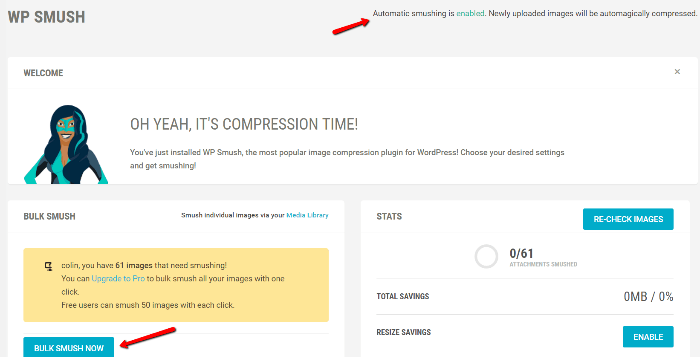 9. Elementor Page Builder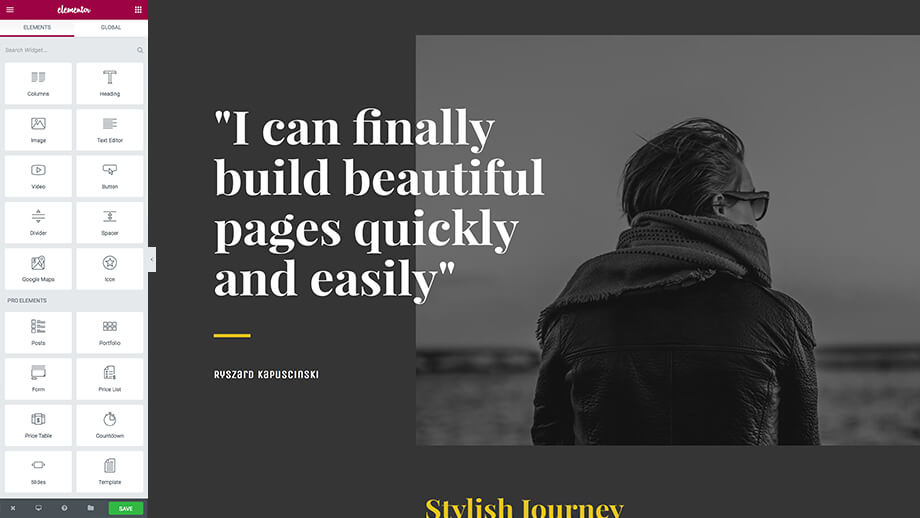 If you visit a shoddy, old-fashioned website, it's unlikely you'll buy from that company.  Tatyana Khamdamova writes at Forbes,
"Nowadays, it's extremely important for any business to have a nice-looking, easy-to-use responsive website. Many people, while doing their research, check your company's online presence along with your competitors' before they call you or fill out a 'request a quote' form."
But what do you do if you don't have the funds or resources to build a top quality site? Well, you use Elementor Page Builder for WordPress. It helps you build web pages at the front-end with widgets, sections, and modules. So, you don't have to keep clicking preview to see the changes you've made.
You can save your custom layouts to use again and again.
If you don't know how to code, this is a quick and easy way to make your very own nice-looking site.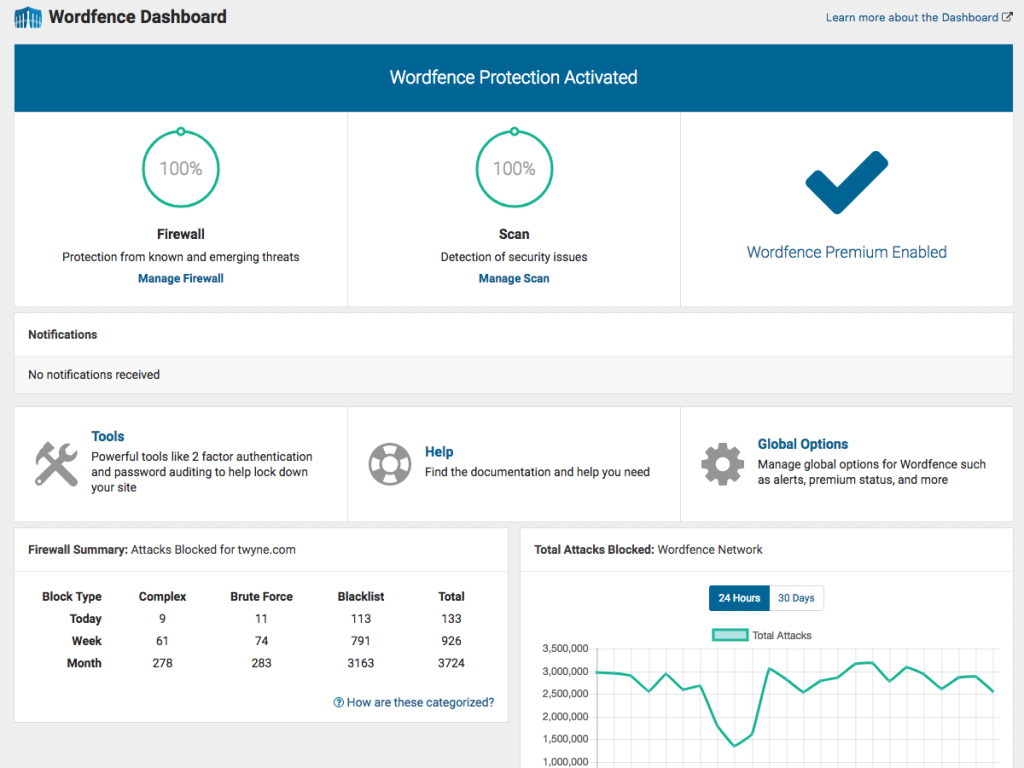 11. Social Metrics Tracker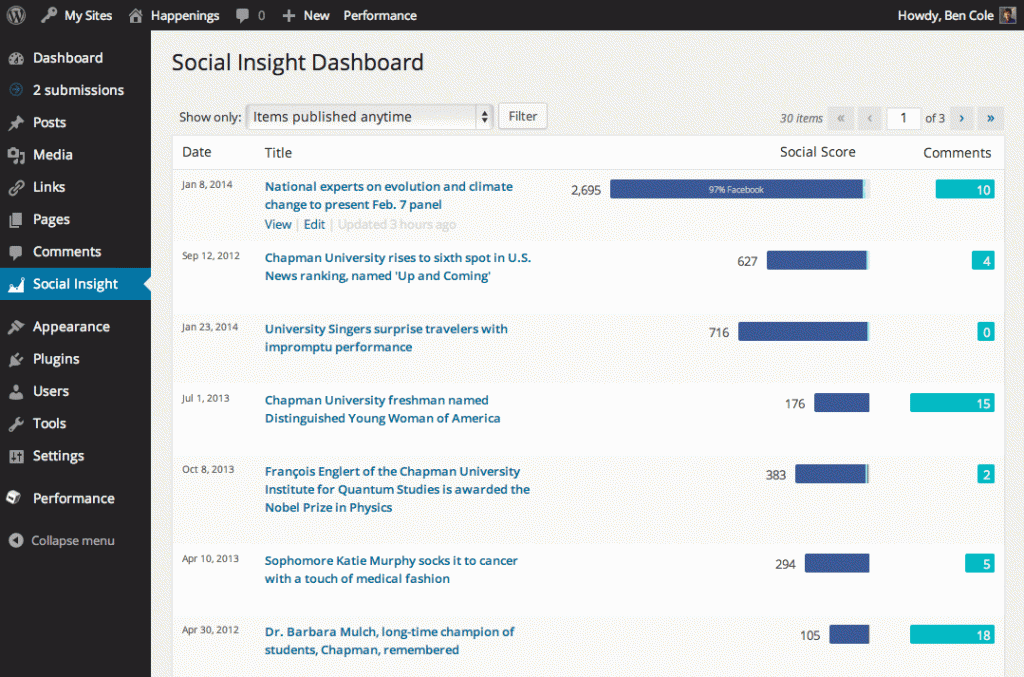 I recently wrote a blog post. I gave it a little time to generate social shares. And I really wanted to show the site I wrote the post for how it had performed on social media.
The trouble with social shares though is that they're entirely out of your hands, once you hit publish. People share, like, favorite, etc. in a manner of ways and on various platforms.
So how do you check up on the performance of your posts? That's where this great tool, Social Metrics Tracker, comes in.
It provides you with an analysis of social media interaction and view counts. What's especially useful is that it covers all major platforms – Facebook, Reddit, LinkedIn, StumbleUpon, Pinterest, Google+, XING, and Flattr. This allows you to use the data you collect to see what works best for you and inform future posts.
Conclusion
You have to take into account so many different aspects when creating a site… From design to SEO to analytics to social sharing. But plugins have you covered.
Here's a quick checklist to ensure that you have all of the essential plugins mentioned here:
Broken Link Checker alerts you to broken links and lets you fix them directly on the dashboard.
Editorial Calendar lets you schedule posts on a simple-to-use interface.
Yoast SEO provides content and SEO analysis for posts and pages.
OptInMonster helps you create popups to grow your email list.
MaxButtons offers a vast library of social share buttons you can customize.
MonsterInsights lets you track and manage Google Analytics from within WP.
Smush Image Compression and Optimization compresses images to improve page load time.
Elementor Page Builder helps you build web pages at the front-end.
Wordfence Security provides a firewall, malware scanner and other cybersecurity features.
Social Metrics Tracker tracks social shares across all the major platforms.
What's next?
Get to downloading the plugins you don't have yet, of course.