MaxButtons Pro 7.9 is out, and with it comes some brand new features to help you create even more awesome buttons on your WordPress site.
With this latest release, you'll get access to:
Animation effects for the images and icons you use in your buttons
A new Advanced Tooltip feature to give you more control over your buttons' tooltips
Custom background hover delays
More shortcode attribute options while inserting buttons in the Gutenberg block editor
In this post, we'll give you a hands-on look at all the new features and how you can start using them on your WordPress site.
Let's dig in…
New Animation Effects for Icons and Images
Let's start with the biggest new feature – animation effects for icons in buttons.
You've always been able to include custom images or Font Awesome icons in your buttons.
Now, you get the ability to add spin or rotation animation effects to these images or icons for both the normal or hover states.
You can see an example of the rotation effect below, where the arrow icon rotates as a user loads the page:

To add these effects, you'll first want to configure the basic settings under the Icons and Images section. Then, you can click on the Effects option on the right side to access the effects options: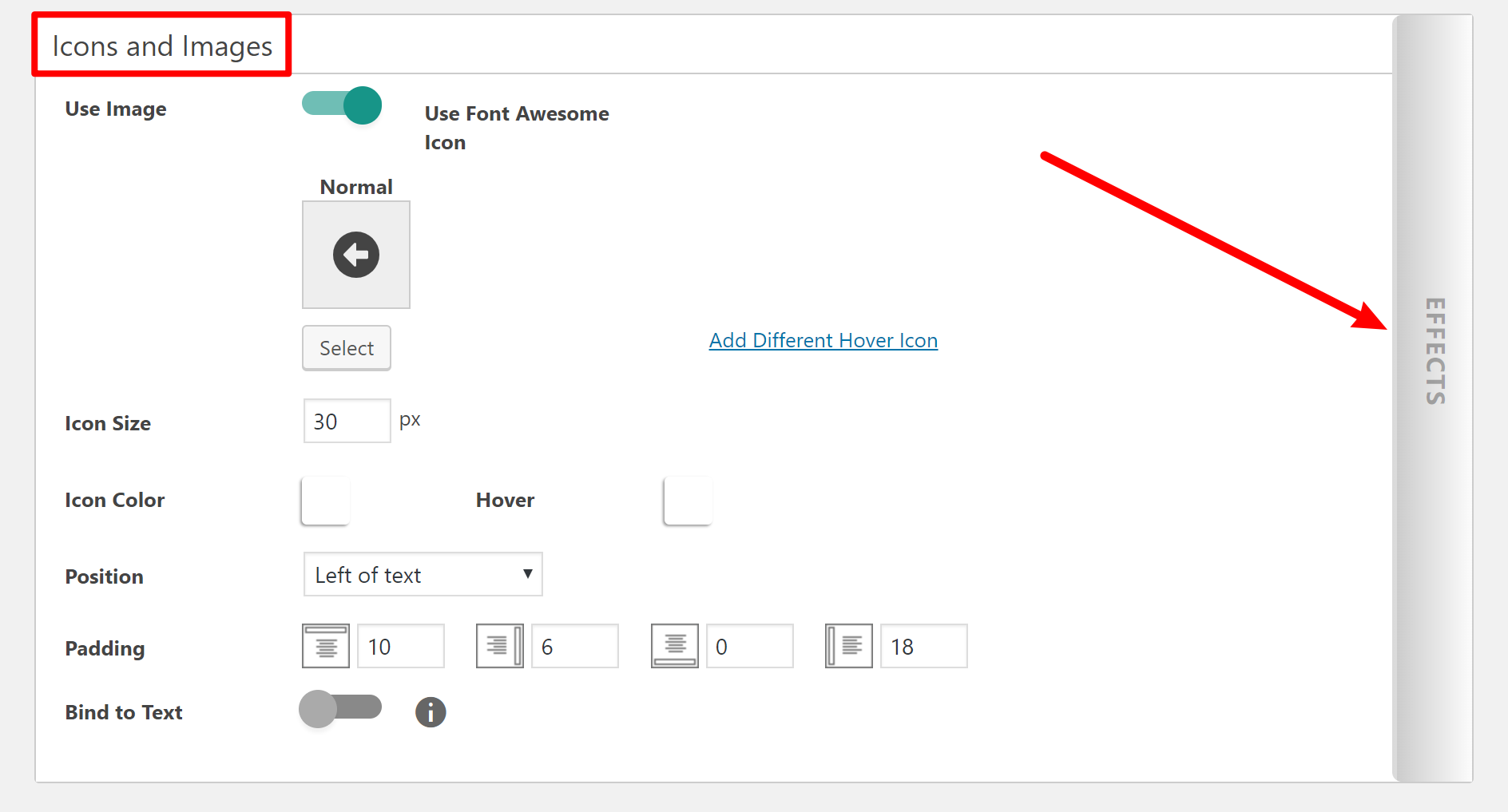 There, you can choose your desired effect from the drop-down and then configure the settings for that effect.
Note that you can use different effects for the normal and hover state of your button: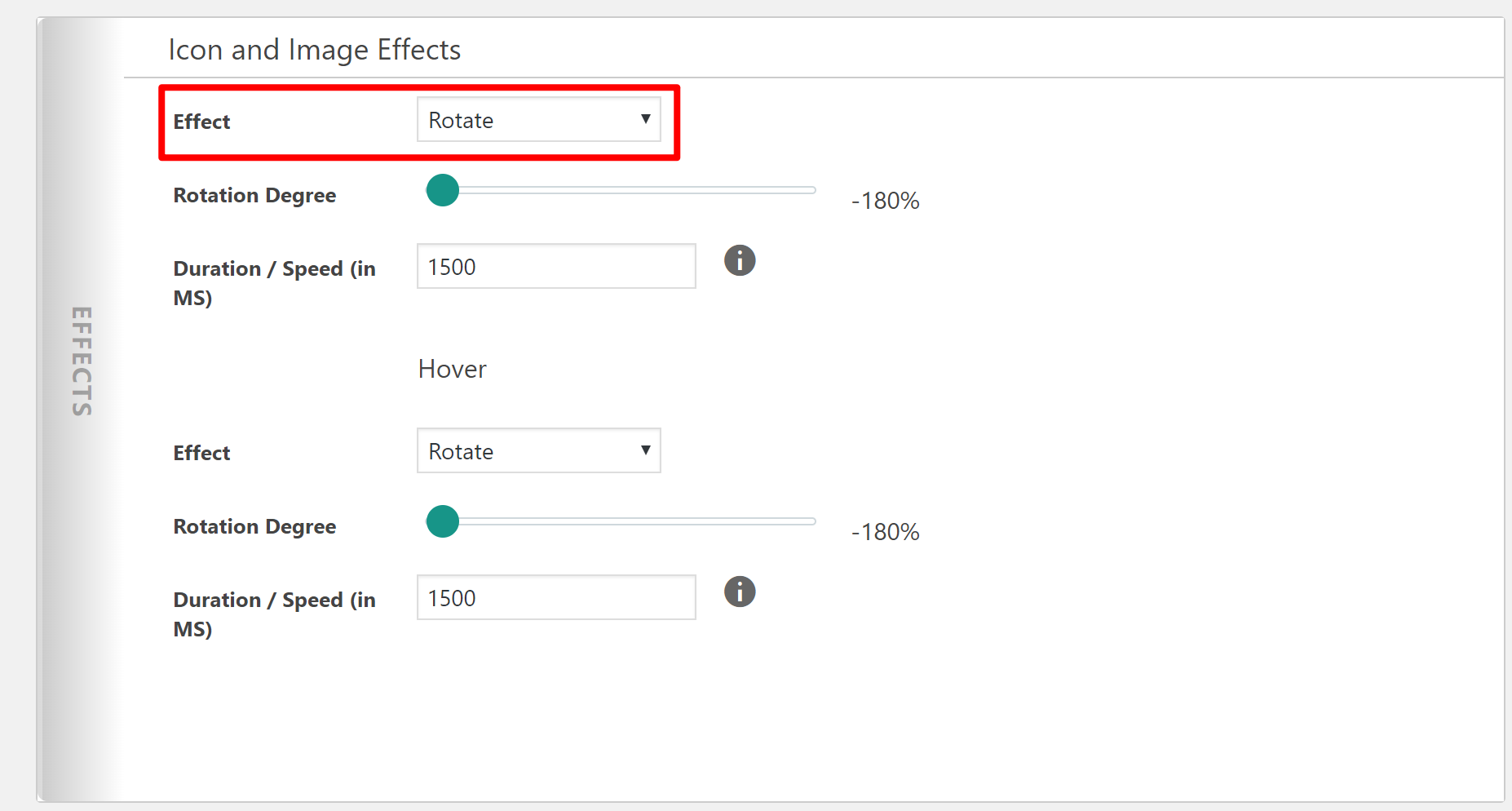 New Advanced Tooltip Options
With MaxButtons, you've long had the ability to add tooltips to your buttons. However, with MaxButtons Pro 7.9, your tooltips just got a lot more flexible thanks to the new Advanced Tooltip feature.
To jog your memory, here's an example of a regular tooltip that appears when a user hovers over one of your MaxButtons buttons:

With the new Advanced Tooltip feature in MaxButtons Pro 7.9, you gain the ability to control how your tooltip looks and where it's located.
For example, you can make it have a light yellow background and always appear to the top-right of your button:

Or, you could completely change up the colors/fonts and make your tooltip display underneath your button: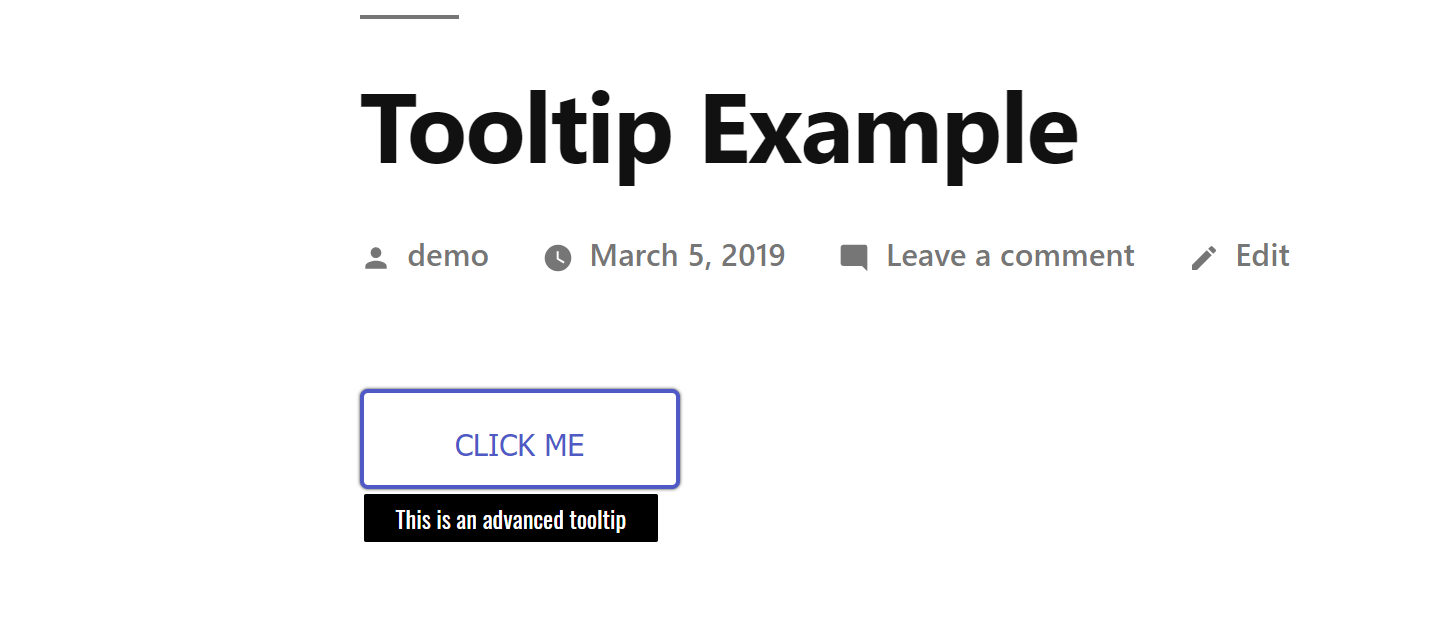 Or get creative! You now have full control over colors, fonts, borders, and positions for your tooltips.
To enable and configure the new Advanced Tooltip functionality, click the Advanced Tooltip option to the right side of the Basics section: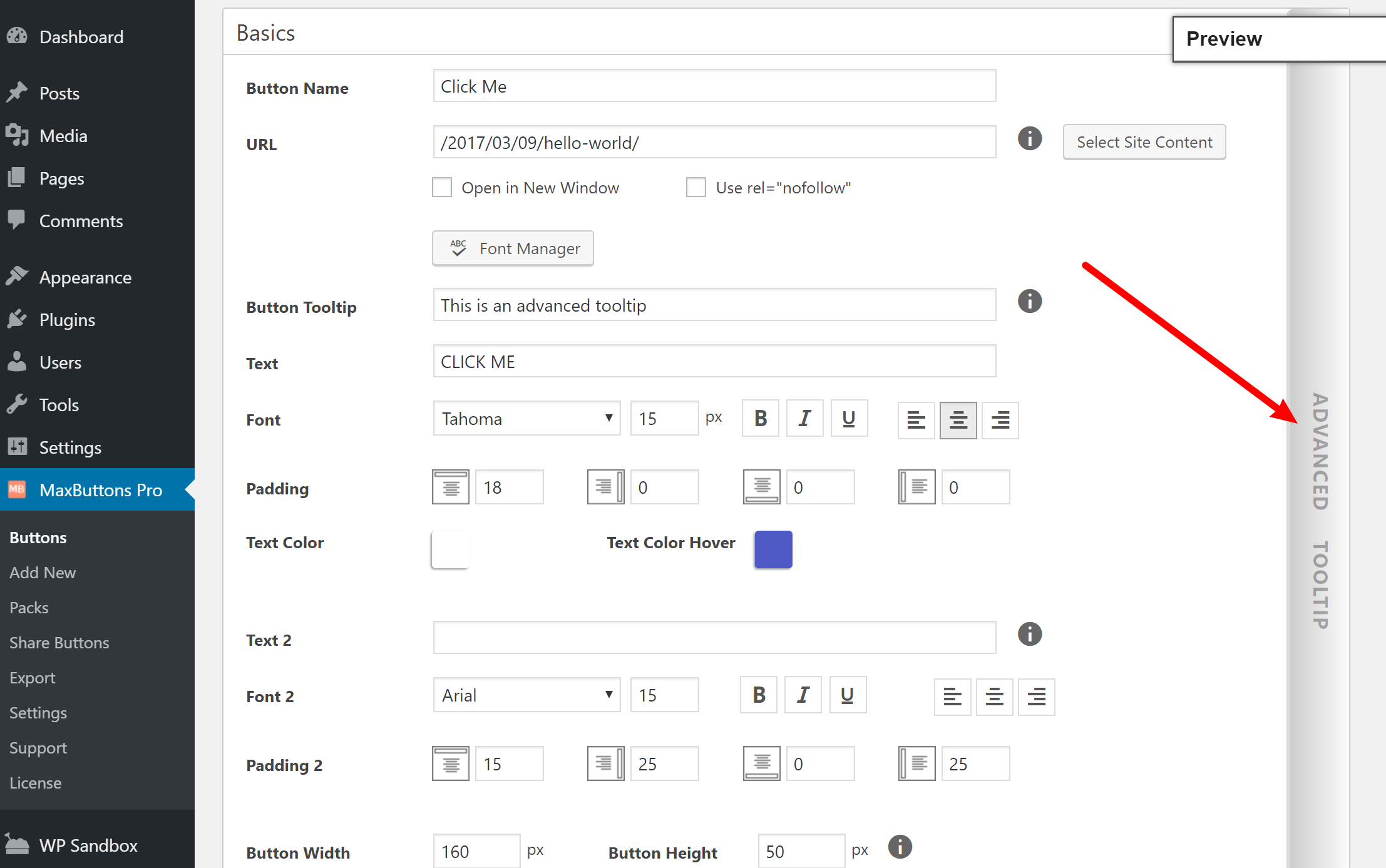 Then, you can enable and configure the Advanced Tooltip settings: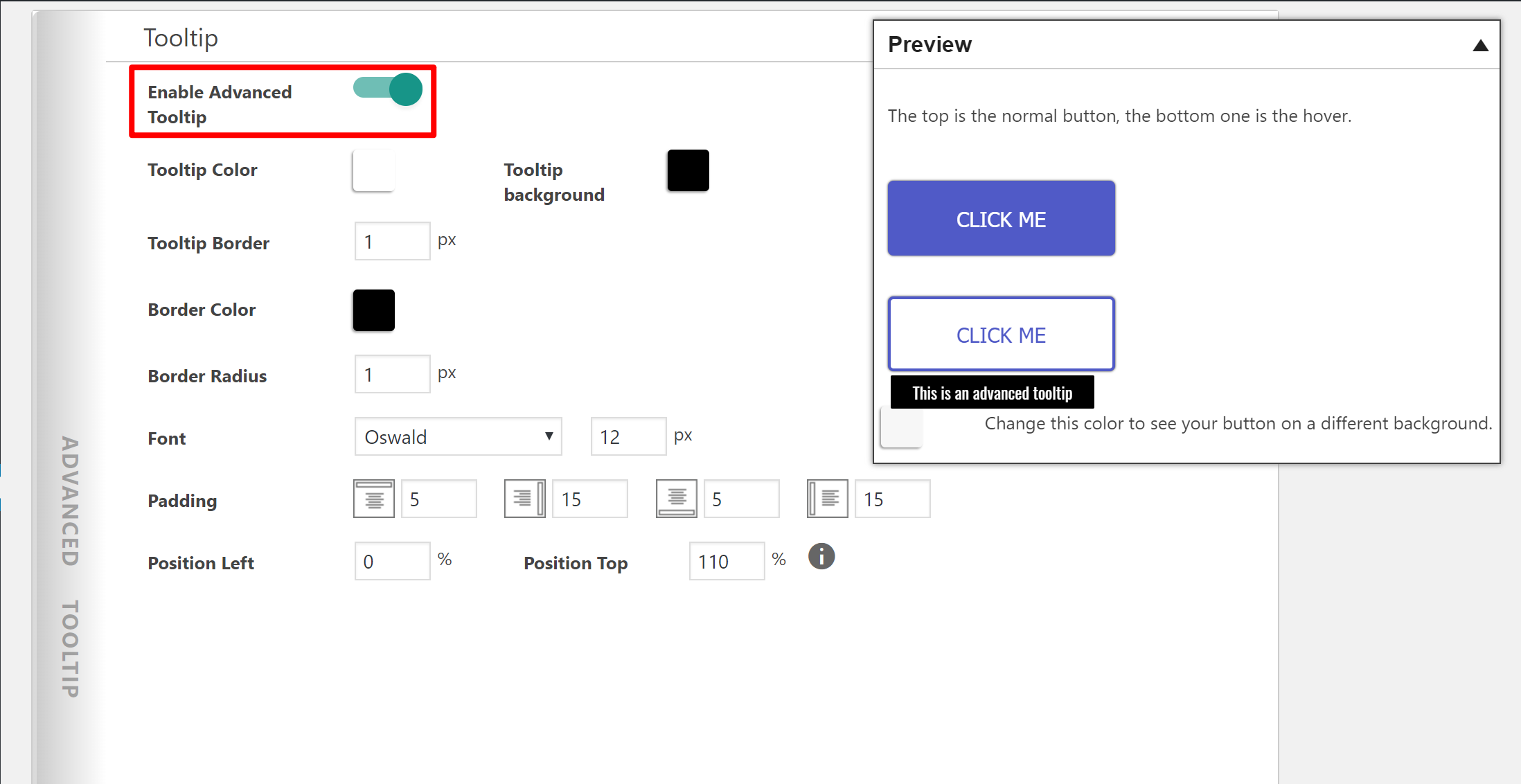 You'll also see a live preview of your tooltip on the hover state in the normal button preview.
Add a Background Hover Delay to Buttons
You've always been able to add a different background color or gradient to your buttons when a user hovers over a button. Now, with MaxButtons Pro 7.9, you get even more control over how this hover effect works with the ability to add a custom background hover delay to buttons.
Essentially, this lets you slow down the transition from the normal button state to the hover button state.
To add your background hover delay, look for the new Background Transition option in the Background area of the MaxButtons settings.
Here, you can add your desired delay in milliseconds. So if you want to add a one-second background hover delay, you'd add "1000" to the Background Transition box: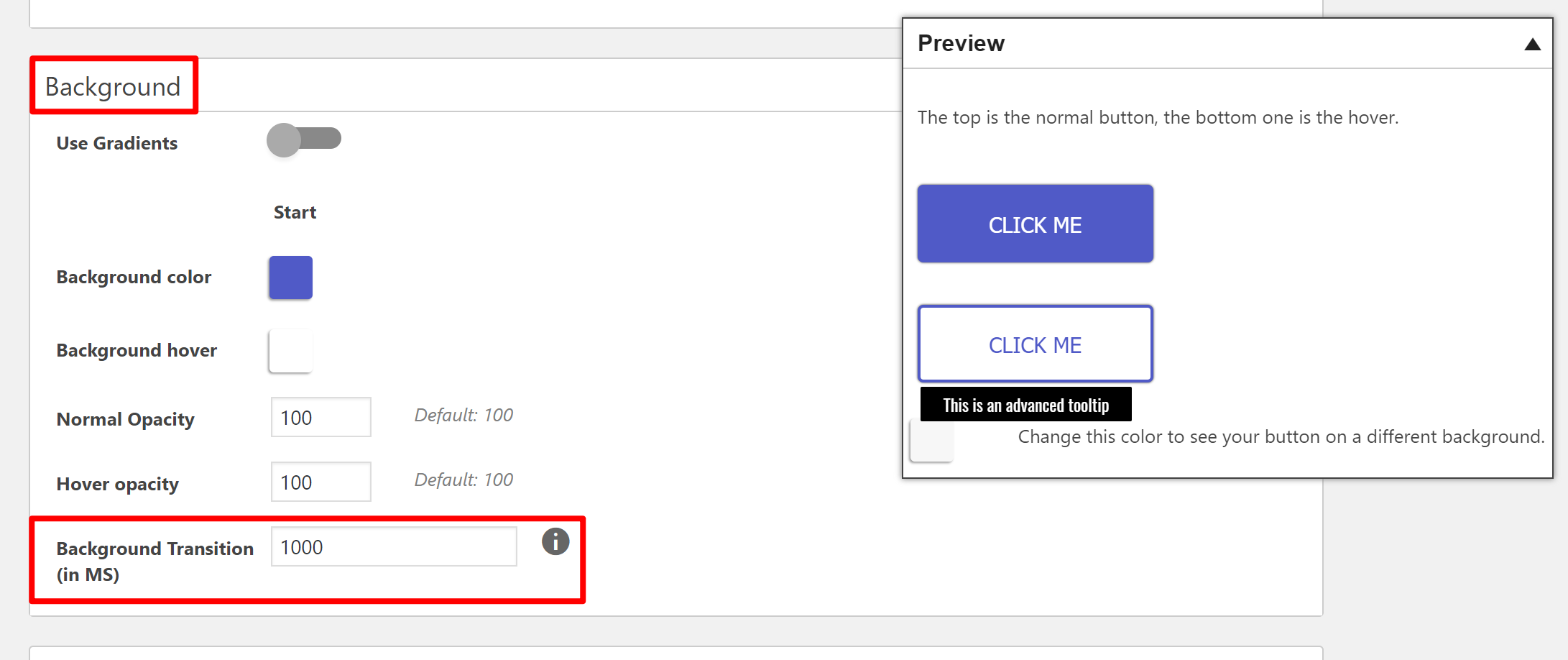 More Options in the MaxButtons Block (Gutenberg)
Since its initial release back in December 2018, the WordPress block editor (AKA Gutenberg) is being used by more and more WordPress users.
To help you get the most from MaxButtons while using the block editor, we've now made all the shortcode attributes available in the dedicated MaxButtons Block.
You can configure all of these shortcode attributes in the Block sidebar: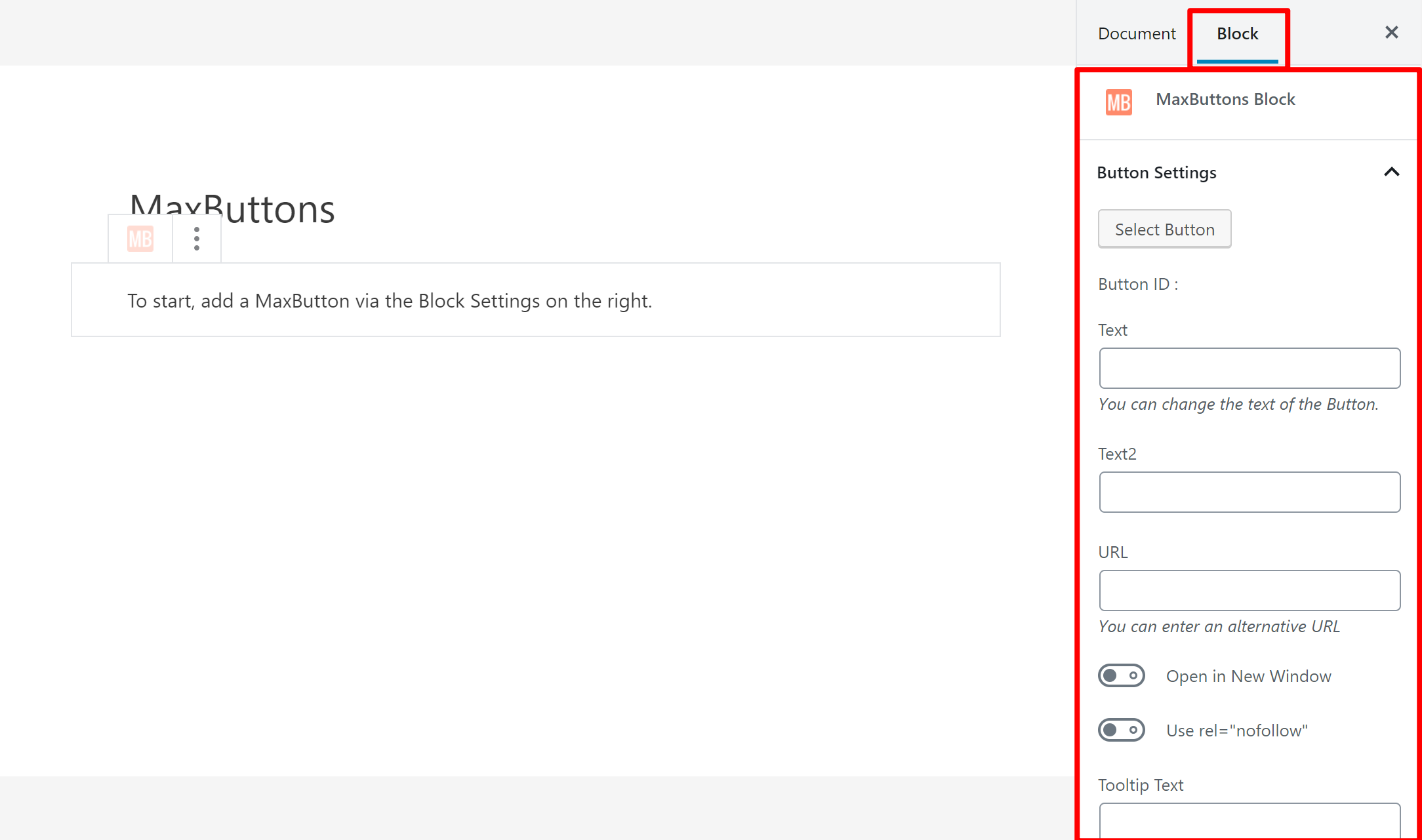 Some Under-the-Hood Tweaks and Fixes
As always, we also made some under-the-hood tweaks and fixes to keep giving you the best MaxButtons experience possible.
One thing you might notice is that we've tweaked our help text to make it easier for you to learn about MaxButtons' settings, and we've also made some improvements to the button dialog styling.
Start Enjoying These Features Today!
MaxButtons Pro 7.9 is out and available for download. To get started, update MaxButtons Pro to the latest version from the Plugins area in your WordPress dashboard.
Or, if you haven't upgraded to MaxButtons Pro yet, grab your copy and start creating!