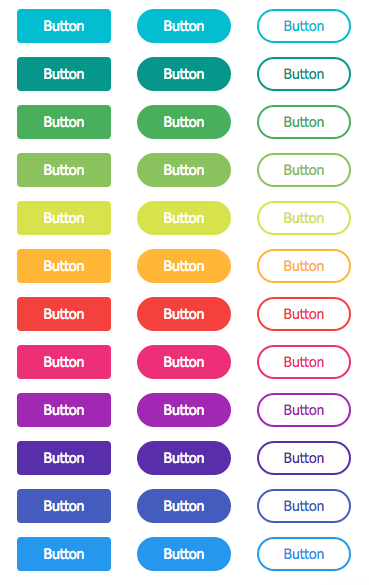 This week we published Basic Buttons 2 as a follow on our extremely popular Basic Buttons set released earlier this year.  The purpose of this basic WordPress sets is to give you plenty of beautiful button designs to use or modify to get you up and running fast.  They are just part of our goal to keep MaxButtons Pro the best WordPress button plugin !
See all of our complete set of WordPress buttons and select the free tag to see all of the sets that come with your purchase of MaxButtons Pro.
This new set is modern and colorful and includes 3 different shapes, all with hover options that change when you hover over the button with the cursor. Choose any or all of the 50 buttons included to add to your site. Add some custom text and a hyperlink to the page it will lead to and you're ready to go!