Simple Social WordPress Buttons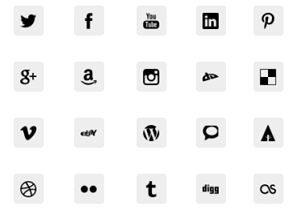 These simple social square shaped WordPress buttons with black social and app icons are a great way to add clickable links on your site.icons for Pinterest, Google+, LinkedIN, Instagram, Skype, Amazon, YouTube and more!
To add a pop of color, each button changes to bright orange in the hover state. Complete your site or blog with WordPress social media buttons that work with your current theme.